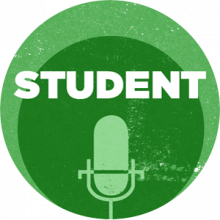 Amanda Fickey, a University of Kentucky doctoral candidate was recently granted a year long research fellowship by the Central Appalachian Institute in Research and Development. The Institute, located in Pikeville, Kentucky, focuses heavily on improving educational access and issues of economic development in the Central Appalachian region.
Fickey, an instructor in the
Department of Geography
as well as in the
Appalachian Studies Program
while completing her doctoral studies, will spend 2013 as a fellow-in-residence at the institute. There she will focus her research around questions of regional identity and economic development throughout all of Appalachia. The fellowship is the first of its kind for CAIRD and Fickey hopes that her work this coming year will pave the way for other fellows and students to come.
This podcast was produced by Patrick O'Dowd.

This work is licensed under a Creative Commons Attribution-NonCommercial-ShareAlike 3.0 Unported License.