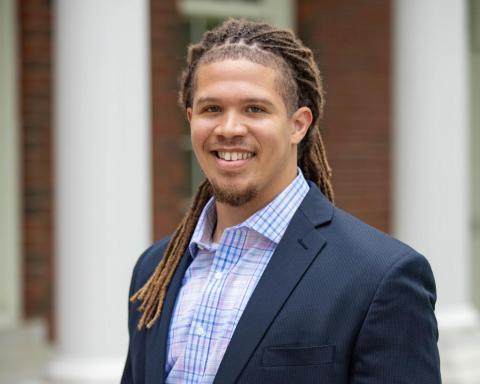 Assistant Professor
I am a native of Virginia Beach, VA and started as an Assistant Professor of Psychology here at UK in the fall of 2018. I am the Director of the Broaching Race in Interpersonal, Dyadic, and Group Exchanges (BRIDGE) lab, Affiliate of the Center for Equity and Social Justice and African American and Africana Studies programs at UK, and I have served as the Scholar-in-Residence for UK's Martin Luther King Center (2019-2020). I received a B.A. in Psychology from Randolph-Macon College and a Master's in Social Ecology and Ph.D. in Social Psychology from the University of California, Irvine, where I worked with Drs. Belinda Campos and Eric D. Knowles. While at UC Irvine, I was a recipient of the National Science Foundation Graduate Research Fellowship. After receiving my Ph.D. in 2016, I was a Multicultural Postdoctoral Fellow at the University of North Carolina at Charlotte, where I worked with Dr. Enrica N. Ruggs.
My research examines the inter- and intra-personal factors that influence how people think about, understand, perpetuate, and cope with racism. Specifically, I investigate the dynamics of talking about racism in same- (Black/Black) and cross-race (Black/non-Black) contexts and the consequent positive and negative outcomes for Black people's well-being. Additionally, I explore how White people cope when anticipating talking to Black people about racism, and how White people's perceptions of racism are influenced by their motivations.
Please note that I am NOT currently accepting graduate students into my lab.
Contact Information
cmarshburn@uky.edu
Kastle 207I-1
(859) 257-4396
Research Interests
Racism
social support and responsiveness
Discrimination
Prejudice and Stereotypes
Affiliations
Social Psychology
Psychology
Health, Society and Populations
Developmental, Social, and Health Psychology
African American and Africana Studies
MLK Center Scholar-in-Residence
Center for Equality and Social Justice
Center for Health Equity Transformation