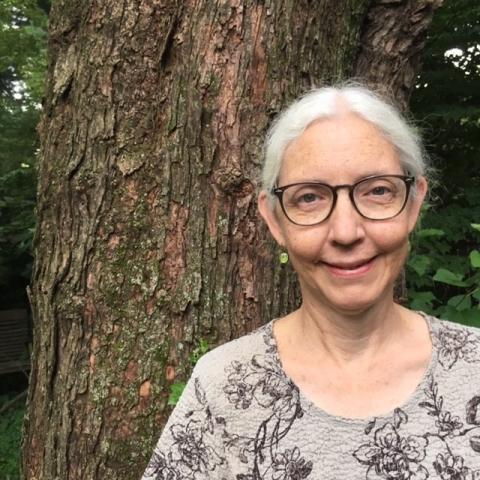 Professor of Anthropology
Director, Appalachian Studies Program
My career came full circle when I moved back to Kentucky to direct the Appalachian Center and Appalachian Studies Program at UK from 2011-2015. I grew up in Nicholas County, Kentucky. In the 1980s, I returned to there to do ethnographic research for my dissertation in the Ph.D. program in Anthropology at U. Mass. / Amherst, where I was inspired by colleagues in a participatory research collective and by collective conversations at the intersections of political ecology, cultural geography, anthropology, and political economy. I continue to learn from residents in my home community along with residents of a number of other rural regions in the world. In the early 1990s, I participated in starting the Culture & Power Ph.D. program in Anthropology as a faculty member at UC Santa Cruz, and then in the late 1990s I helped start the Ph.D. program focused on comparative diasporas and social justice in Anthropology at the University of South Carolina (as a faculty member and then department chair), before coming to the University of Kentucky. In the fall of 2021, I have begun a four-year term as director of UK's Appalachian Studies Program, and look forward to supporting collaborative conversations across and beyond the UK campus. 
Contact Information
ann.kingsolver@uky.edu
Appalachian Center, 624 Maxwelton Ct., Rm. 202
203A Lafferty Hall
Office hours Mon. 9:30-11AM App Center, Wed. 2-3PM Lafferty, and by appt.
Email me to set up a meeting.
859-218-4088
Education
B.A. in Anthropology & Sociology with Honors, Southwestern at Memphis (now Rhodes College), 1982; M.A. in Anthropology, U Mass. / Amherst, 1987; Ph.D. in Anthropology, U Mass. / Amherst, 1991. Dissertation: "Tobacco, Toyota, and Subaltern Development Discourses: Constructing Livelihoods and Community in Rural Kentucky."

Research Interests
globalization
critiques of racial capitalism
interpretations of place and identity
Anthropology of Work
transnational collaborations
university-community knowledge equity
Affiliations
Anthropology
Appalachian Center
Environmental and Sustainability Studies
Latin American, Caribbean, and Latino Studies
International Studies