by Whitney Hale
(Dec. 3, 2014) — Two University of Kentucky students were recently named finalists for the Rhodes Scholarship. Luke Glaser, a 2013 English and Hispanic studies graduate from Louisville, Kentucky, and Grace Trimble, a political science senior and UK Women's Tennis Team member from Winchester, Kentucky, interviewed for the prestigious scholarship that funds graduate study at the University of Oxford in the United Kingdom.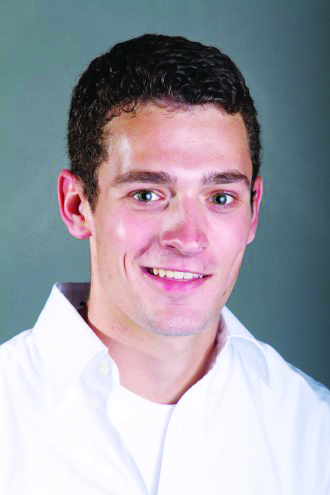 Rhodes Scholars are chosen not only for their outstanding scholarly achievements, but for their character, commitment to others and to the common good, and for their potential for leadership in whatever domains their careers may lead.
Glaser, the son of Jennifer and Lawrence Glaser, of Louisville, is currently teaching at Hazard High School with Teach for America (TFA), where he teaches calculus and precalculus, coaches the academic team, and continues to develop the theater program as its director.
A summa cum laude graduate of UK, Glaser was one of the university's two commencement speakers in May 2013. Prior to his graduation, he was extremely active at the university as a Gaines Fellow, member of the Honors Program, a Student Government senator and a College of Arts and Sciences ambassador. Glaser also served as an editor at the Kentucky Kernel from March 2011-May 2012.
Prior to taking a teaching placement with TFA, he served as UK's TFA campus community coordinator, where he helped recruit students for the Teach For America Program and managed a student assistant group "Cats for the Corps," to facilitate students from application to interview.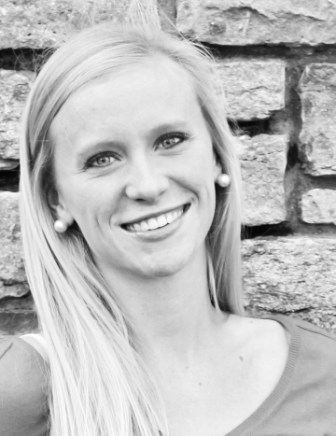 Trimble, the daughter of Morton and Robin Trimble, of Winchester, has advanced her studies in politics, nonprofits and public service as an undergraduate researcher at UK. As part of her research at the university, the Chellgren Fellow had the opportunity to design and implement a survey to gauge the effectiveness of her nonprofit organization, Lexington Tennis Club Smart Shots. Through the surveying process, Trimble has been able to take steps toward improving the overall effectiveness of Smart Shots. As a junior, Grace was named one of the nation's TrumanScholars.
Trimble is not only a competitor in the classroom but also on the court playing for the UK Women's Tennis Team. In 2014, she was named to the Southeastern Conference Community Service Team. Trimble has been recognized by the U.S. Tennis Association with many national awards through the years including the National Arthur Ashe Essay contest award and a Dwight F. Davis Memorial Scholarship. 
Glaser and Trimble applied for the Rhodes Scholarship through the UK Office of Nationally Competitive Awards, part of the Academy of Undergraduate Excellence within the Division of Undergraduate Education. The office assists current UK undergraduate and graduate students and recent alumni in applying for external scholarships and fellowships funded by sources (such as a nongovernment foundation or government agency) outside the university. These major awards honor exceptional students across the nation. Students who are interested in these opportunities are encouraged to begin work with Director Pat Whitlow well in advance of the scholarship deadline.