by Carl Nathe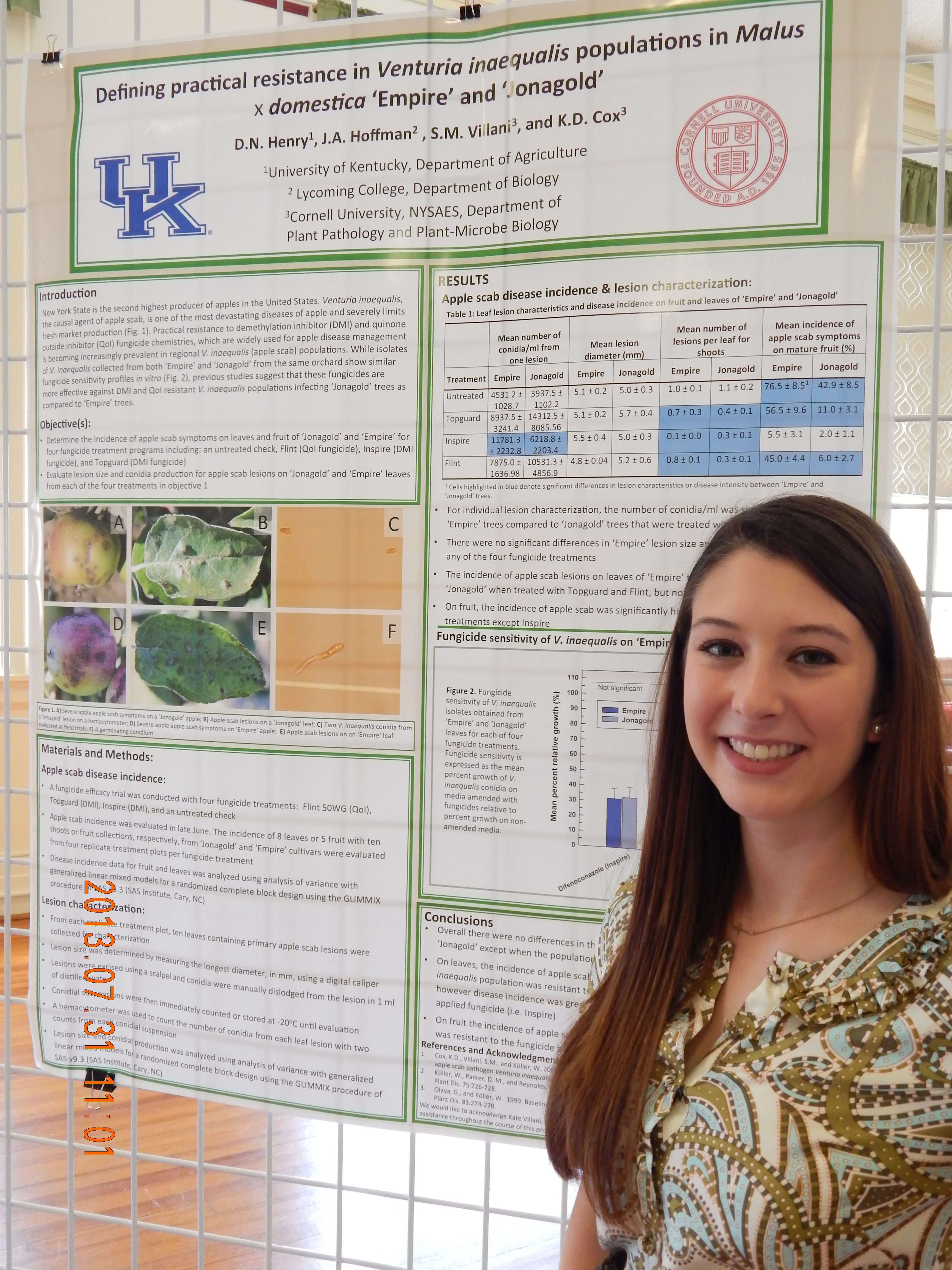 A passion for science, which she discovered while in high school, led University of Kentucky senior Devin Henry to her current path of a major in agricultural biotechnology and a minor in psychology. And this summer, thanks to gaining firsthand research experience early in her academic career, the Lexington native spent two months in the Finger Lakes region of New York after being selected as a Cornell University Summer Research Scholar.
Henry, a graduate of Henry Clay High School, knew at a young age that UK was going to be the school for her.
"Being from Lexington, I have always bled blue, and attending UK was always on my mind," Henry said. "I did visit other universities, but decided UK was where I belonged. The major factors that went into my decision were the quality of academics, the school spirit, and the Greek life."
A member of Kappa Delta sorority and a lifetime member of Girl Scouts, Henry continues to build on her impressive leadership skills. And she likes to avail herself of opportunities to try new things and learn by doing. While taking an introductory class in ag biotechnology, part of the College of Agriculture, Food and Environment, Henry found out that there were opportunities to assist professors with research and she jumped at the chance.
"By the second semester of my freshman year I was working in the lab," Henry said.
That would be the lab of Michael Goodin, associate professor of plant pathology, where she is tackling an independent research project on tobacco etch virus.
"I am very grateful to Professor Goodin for all of the guidance he has given me throughout my college career," Henry said. "He is both my mentor and advisor in the college."
Another faculty member in the ag biotech program shared the Cornell summer opportunity over an email discussion list and Henry applied right away. She was one of the very first of the 23 students from across the country who were accepted into the program. (One other UK student, Fariba Kanga, from Ohio, also took part in the Cornell Summer Research Scholars program, studying entomology).
Schools represented by students in the program included Iowa State, Ohio State, Penn State and Purdue, among others.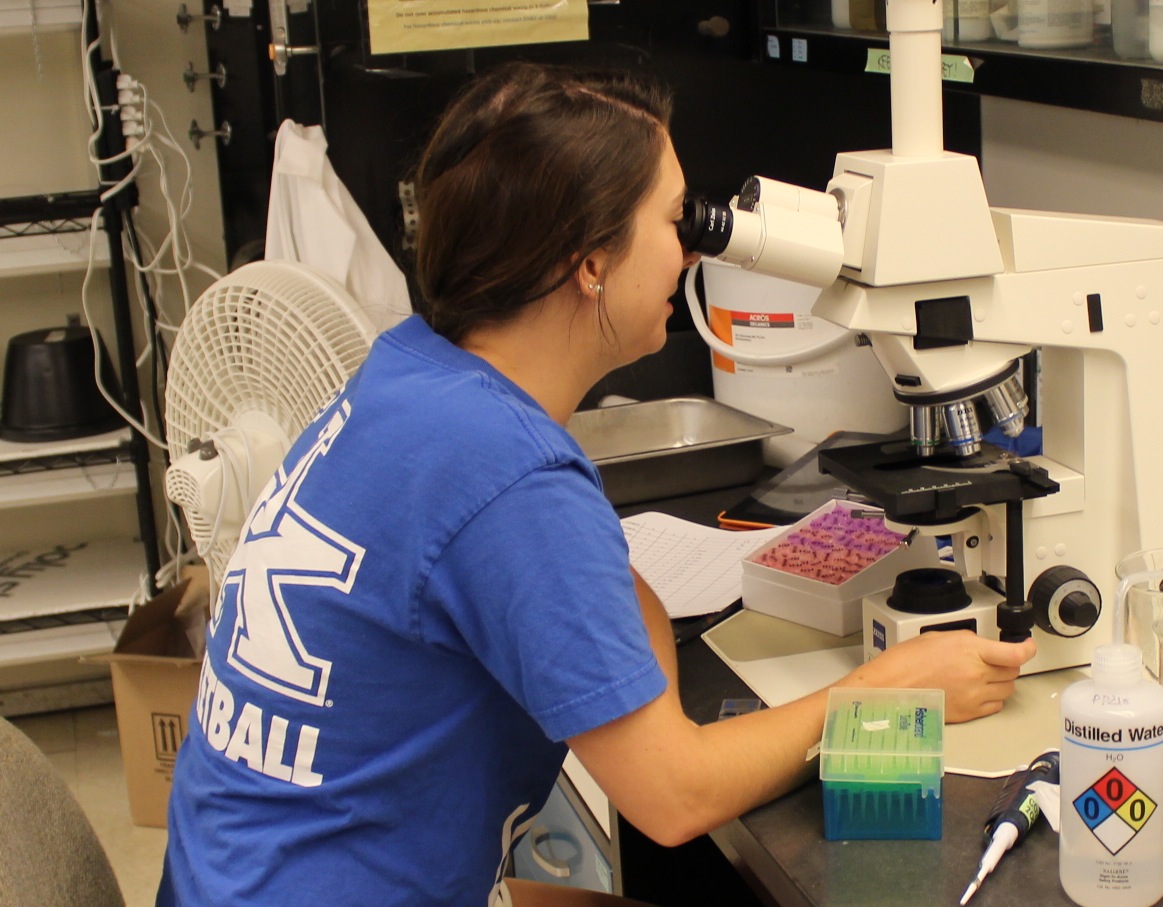 "I have enjoyed making connections with other young researchers and hope we will be able to build on these relationships as we move into our research careers," Henry said.
Henry's work at Cornell this summer included two projects, both dealing with apple viruses. 
"Each spring, a 'serial killer' known as fire blight comes into New York apple orchards and kills young apple trees. Scholars are needed to analyze the bacterial evidence left behind at 'crime scenes' using genetic fingerprinting and bioinformatics to help scientists determine where the killer is coming from or if it has been present in the orchards all along," said Henry.
The other issue that Henry and other students tackled this summer was 'drug resistance' in the apple industry. 
"Multiple drug resistant apple scab is causing disastrous production failures in apple operations throughout the eastern U.S. and growers are running out of options," Henry stated. "Scholars are working to determine how new farm management practices impact the evolution of resistant populations in an effort to help growers produce disease-free apples safely and sustainably."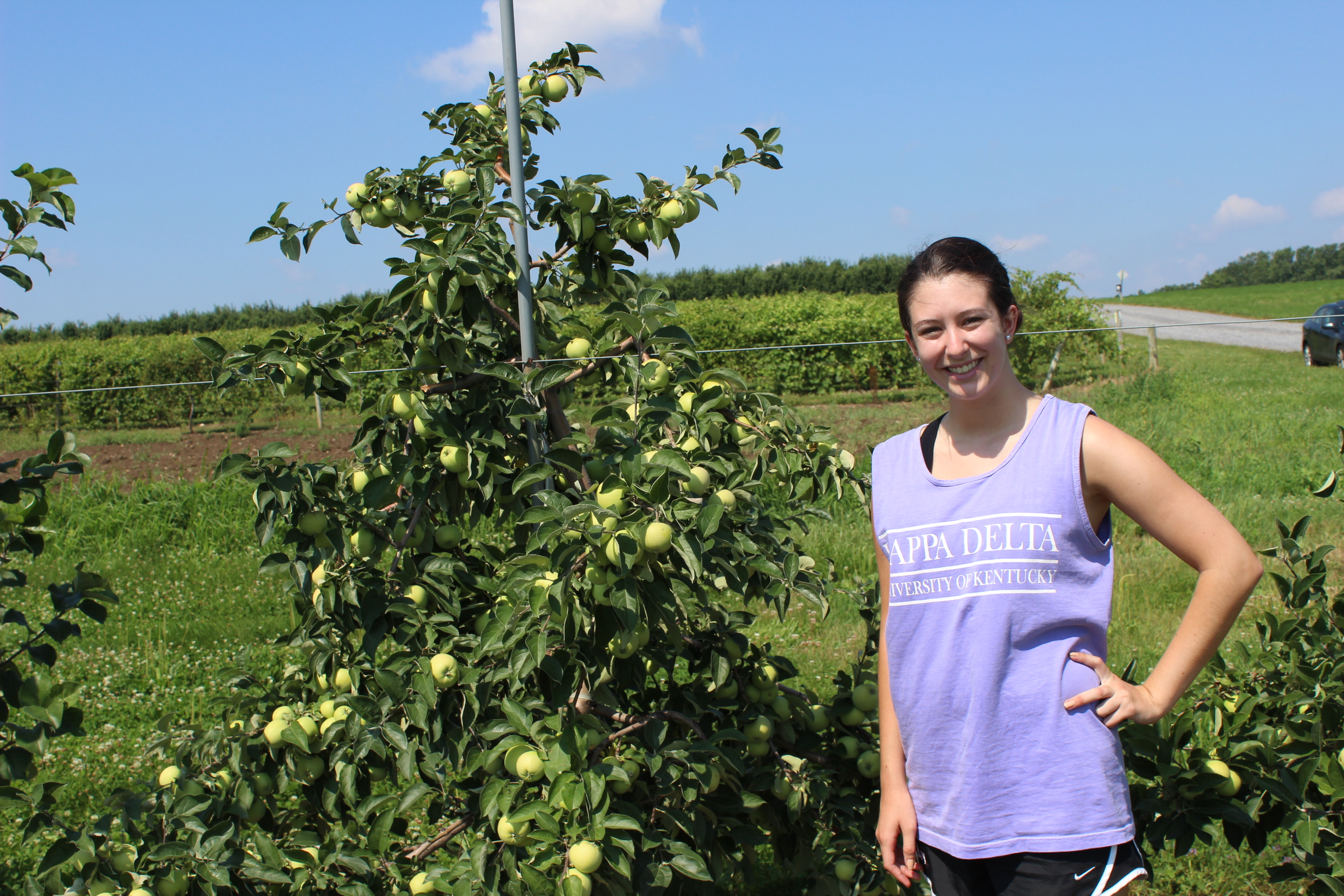 Henry said her research experience at UK prepared her well for the lab work she conducted while at Cornell. 
"Seeing how the lab work translates in the field has been an interesting experience for me," Henry said. 
The summer experience was not all work and no play for Henry.
"I was lucky enough to do some sightseeing on the weekends.  One of my favorite trips was a visit to Niagara Falls and Canada."
And what about her future plans?
"The biotech education I am gaining can lead to so many varied career paths," she said. "My expectation is to graduate in December of 2014 and spend some time working in my field before deciding on exactly what I want to specialize in at graduate school."