By Richard LeComte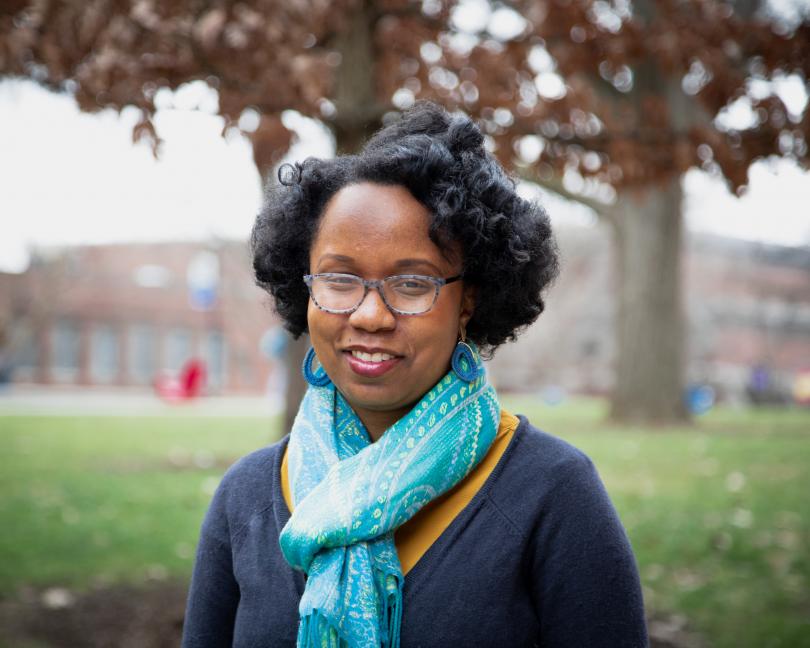 LEXINGTON, Ky. -- Priscilla McCutcheon, assistant professor of geography in the College of Arts & Sciences at the University of Kentucky, has been named a 2023 Fellow in the American Association of Geographers.  
The association recognized 16 geographers in a variety of practice areas for their contributions to geographic research, advancement of practice and careers devoted to strengthening the field of geography, including teaching and mentoring. The title of AAG Fellow is conferred for life. 
"AAG Fellows light the way for the pursuit and advancement of geography," said Gary Langham, executive director of AAG. "Their work and experience offer insights into the interaction of space and place with the key issues human societies must understand and help solve. We are grateful for their leadership and advice in advancing AAG and the field." 
McCutcheon's work involves Black food geographies and land politics, particularly in the U.S. South. Her scholarship on race and environment highlights racially marginalized peoples. 
She received the first Rickie Sanders Junior Faculty Award from the Feminist Geography Specialty Group, the Emerging Diversity Scholar Citation from the National Center for Institutional Diversity and Transdisciplinary Research Award from the University of Louisville. She's also associate chair and director of Undergraduate Studies for African American and Africana Studies at UK and a member of the Commonwealth Institute for Black Studies. She earned her doctorate from the University of Georgia in 2011. She received her bachelor's degree from Spelman College and joined the UK faculty in 2018.