By A Fish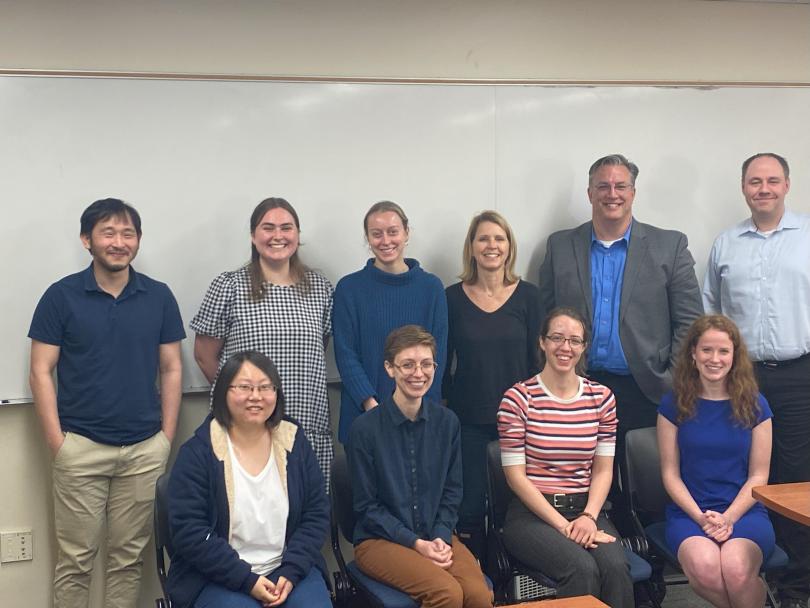 LEXINGTON; Ky. — Each spring, the Dr. Bing Zhang Department of Statistics in the University of Kentucky's College of Arts & Sciences holds a data science competition. This event is a great way for first-year graduate students to get experience analyzing real datasets.
Tori Stanton is a statistics Ph.D. student and senior research assistant in the Predictive Analytics and Data Science Hub, where she collaborates with researchers from the Martin-Gatton College of Agriculture, Food and Environment. Stanton has been involved with the competition since her first year at University of Kentucky. She has risen from participant to organizer.
"For many students this is one of the first experiences they have with a real dataset," Stanton said. "Many datasets used in class are picked to demonstrate a specific concept while oftentimes real datasets are more complicated. Many students use this project as an example to talk about in job or internship interviews. Students feel it is a great opportunity to put into practice the concepts they have learned and practice communicating statistical results."
Stanton was a participant her first year of graduate school, a mentor her second and a coordinator-moderator in her third. As a mentor, she helped students to find datasets to use in the competition;' recruited participants, mentors and judges; assigned teams; and moderated the presentations.
In 2023, the following students placed in the competition:
Calisse Burand and Bridget Carroll (first place).
Yang Li and Zella Christensen  (second place).
Adrianne Caudill and Abigail Leonhard (third place).
Students are given some flexibility so they may research datasets they find interesting. All participants have one week to write a report and create a presentation for a panel of judges from inside and outside the department.  Mentors are available in case the participants have questions during the week or need assistance from an upper-level graduate student. No one leaves stumped or unfulfilled by their competitive experience.
"It's good experience working with someone else and getting data sets that you've never seen before," Stanton said. "Probably you know, maybe someone entered a word instead of a number like you must go through and make sure that it looks like actual data that you're expecting within the set, correcting human errors which we don't really get that experience in class."