Some recent theoretical and modeling work on regolith and the so-called critical zone draws a distinction between the entire thickness of weathered material H and the mobile thickness h that is potentially (re)movable by erosion and mass wasting. As H > h this implies that in many cases there exists a subsurface immobile layer.
This distinction between a potentially laterally mobile and a fixed layer of weathered material is no doubt useful as a model assumption. It is also probably true, or close enough, for some very thick weathered mantles. And of course, the mobile:immobile distinction is self-evidently true during periods when a portion, but not all, of the regolith thickness is being transported.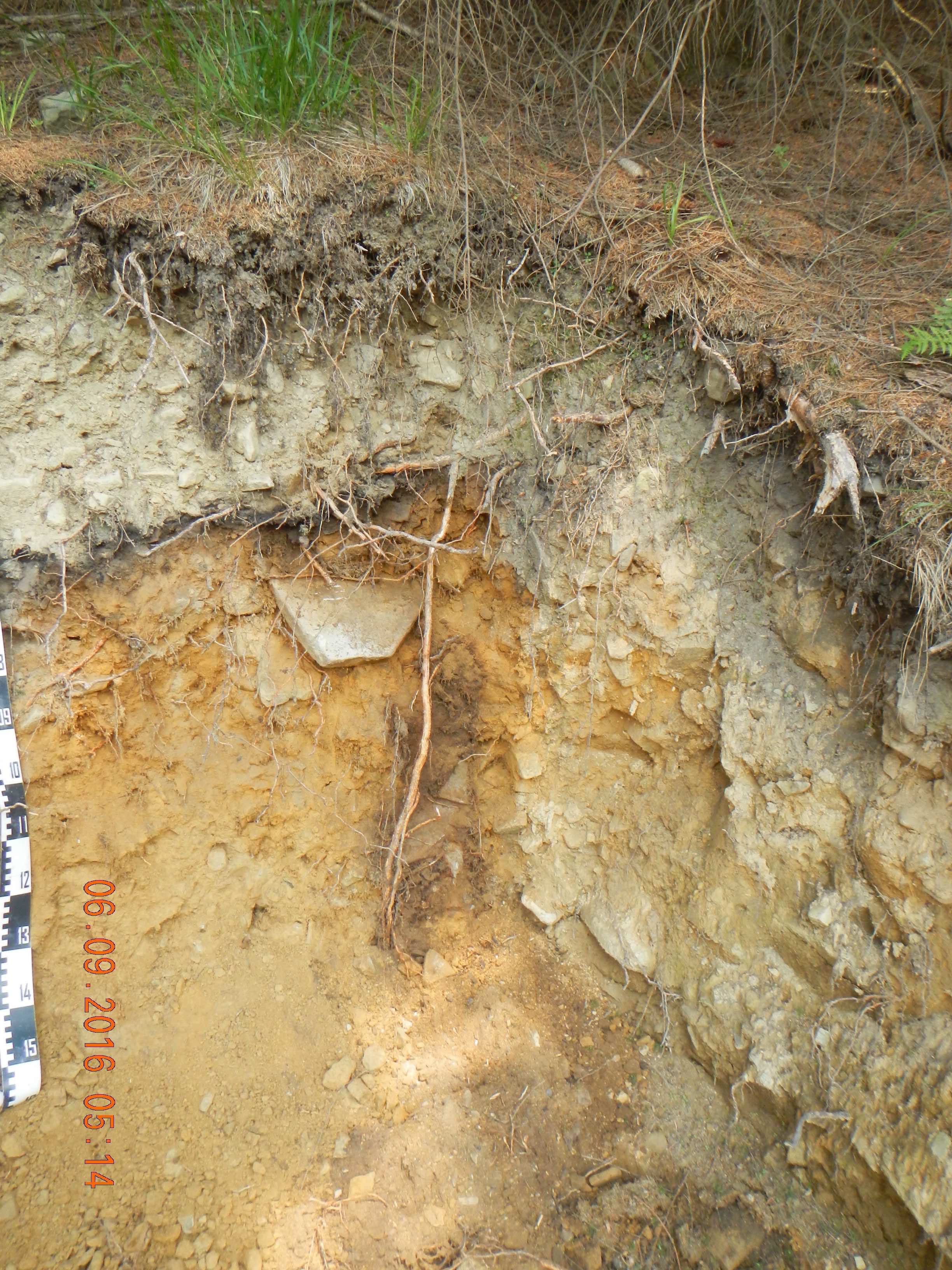 Regolith in the flysch Carpathians, Czech Republic. Lighter upper layer is a landslide deposit. Lower material (the black layer is charcoal, apparently from a fire at some point) is weathered in place. It is all potentially mobile.