21st Annual Black Women's Conference - Leap for Joy: Black Women and Dance
The 2015 conference focuses on Black women's bodies in motion.  Dance, both sacred and secular, has been a critical space for expression and community building. This year the conference will include dancers, scholars of dance and dance workshops as ways to explore the import of dance in the lives and history of black women.  We move from Lexington, Kentucky to Martinique to West Africa to the West side of Philadelphia to South America and back to the Bluegrass in celebration of the transcendent nature of rhythm, motion and muscle memory. 
Friday, April 24, 2015
1:00 pm - Dancing to Make Freedom: SOLHOT, Dance and Empowering Black Girls
104/105 Breckinridge Hall
University of Kentucky
6:00 – 9:00 pm - Zora Neale Hurston Community Event: Move Your Body Family Dance (all ages are welcome)
Lyric Theatre and Cultural Arts Center
300 E. 3rd Street - Lexington, KY
Saturday, April 25, 2015
Lyric Theatre and Cultural Arts Center
(Please dress in comfortable clothes that allow for dancing)
9:00 am - Welcome and Introduction - Melynda Price, Director of African American and Africana Studies Program
Julia Cooper Lecture and Workshop
Jacqueline Couti - Assistant Professor, Modern and Classical Languages, Literatures, and Cultures
(please bring a scarf or piece of fabric to tie around your waist for this workshop)
11:30 am - Mary McLeod Bethune Cookman Luncheon
Melanye White Dixon, Associate Professor, Dance, Ohio State University
2:00 - Doris Y. Wilkinson Lecture and Workshop
Aminata Cairo, Assistant Professor, Anthropology, Southern Illinois University, Edwardsville
Accompanied by Joan Brannon, Drummer, Teacher and Artist
(please bring a handkerchief or bandana for this presentation)
4:30 - Freestyle, Reflection, and Fellowship
**Free and open to the public. 
Black Women's Conference Invited Speakers and Participants:

 Aminata Cairo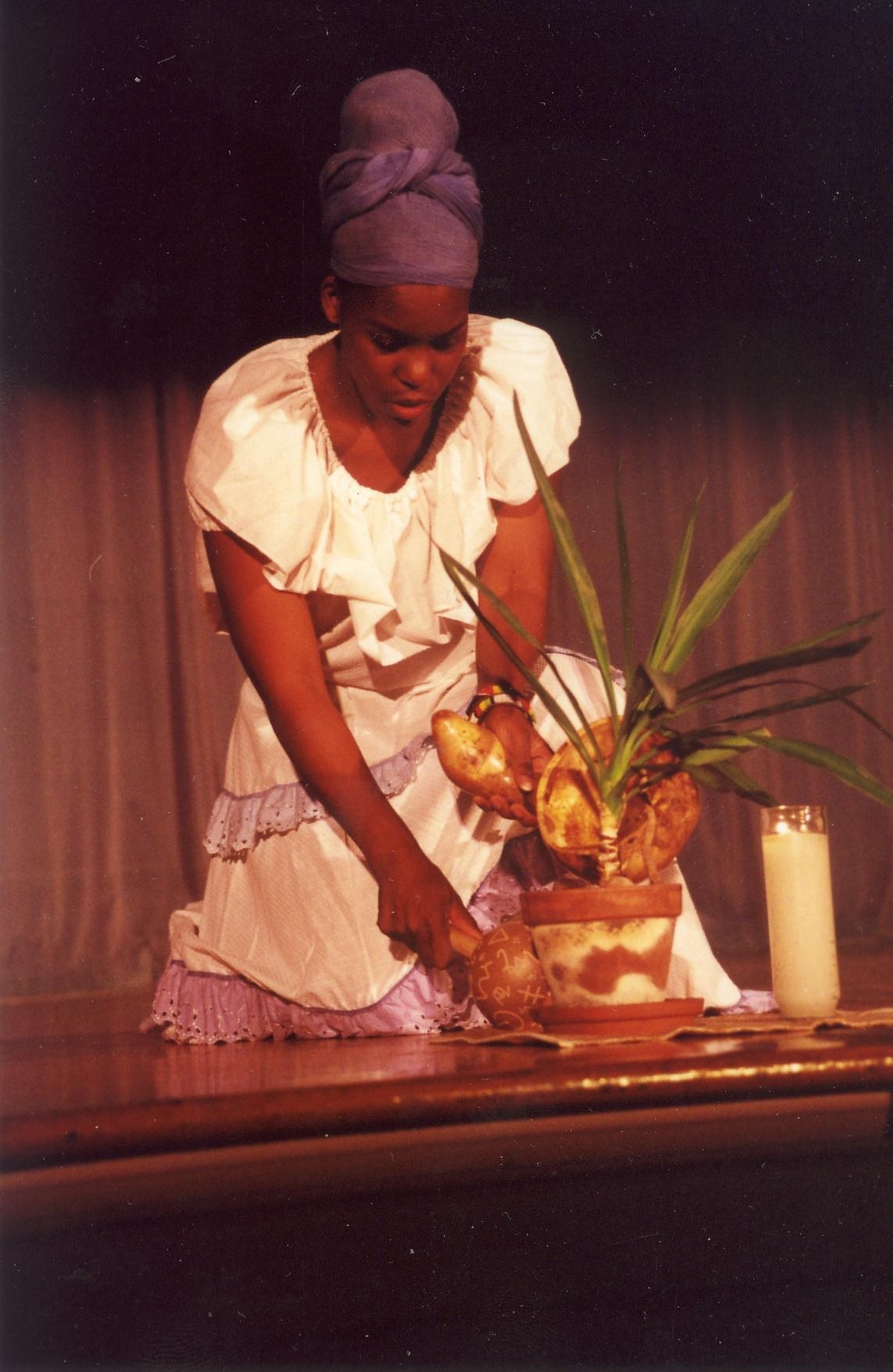 Dr. Aminata Cairo was born and raised in Amsterdam, the Netherlands, but her family is originally from Suriname – a small country on the coast of South America.  Aminata came to the United States after completing high school to pursue her college education in 1984.  While in college she started dancing and working in the Lexington, Kentucky community in 1989.  Since 1989 she has worked throughout Kentucky, Maryland, and internationally, promoting the dance of the African Diaspora.  She studied dance and activism with the Urban Bush Women Summer Instituted and has had several study and performance tours in Suriname, specializing in traditional Afro-Surinamese dance.  She has been a company member of Syncopated Inc. in Lexington, and the Sankofa African dance company in Baltimore.  She also founded and directed her own Lexington based dance company Sabi Diri, so be it, a multi-ethnic company dedicated to uplifting the richness of our diversity.  She has infused her dance work with spiritual lessons from her Native American godmother Mama Wapajea, and her own family's spiritual traditions.  She is the only scholar on traditional Afro-Surinamese dance and has recently been invited to give the Rudolf Van Lier Lecture at the University of Leiden on Traditional Afro-Surinamese Dance.  In 2015 she will dedicate her sabbatical year to publishing a book on Traditional Afro-Surinamese dance in collaboration with the Ministry of Culture and Development in Suriname.  She has always been interested in what makes people feel good about themselves, and has specialized in studying the combination of mental health, the arts, and culture.  She has a Bachelor's degree in physical education, Master's degrees in both psychology and anthropology, and her Ph.D. in medical anthropology.  Combing her love for the arts, community, and mental well being, she intends on spreading her lessons learned from African and indigenous people about living well with ourselves and each other through dance.  

Joan Brannon and Sisters of the Sacred Drum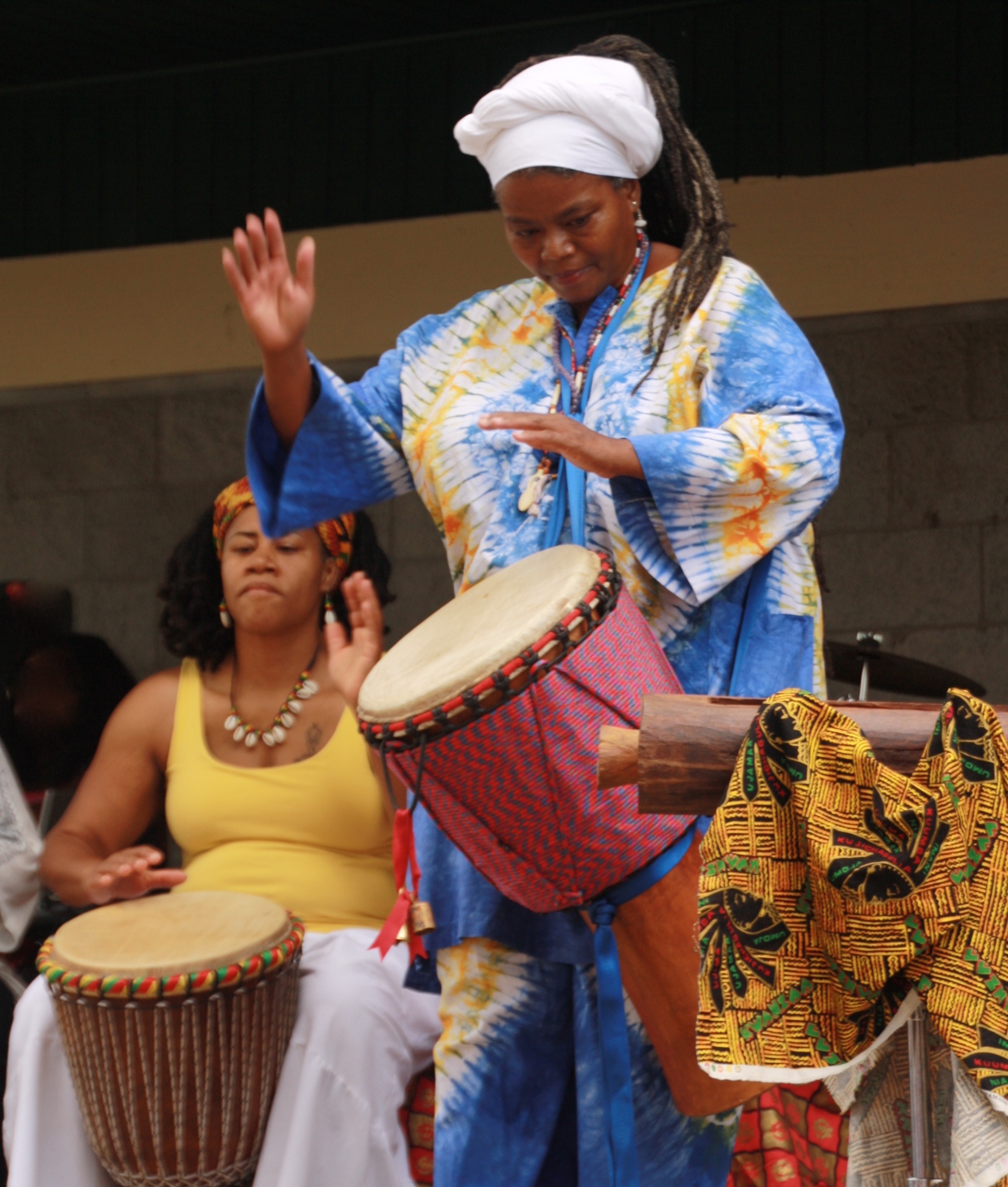 Joan Brannon, known as "She who carries the Spirit of the DRUM", has been playing percussion instruments for over 15 years and founded the drumming collective, Sisters of the Sacred Drum.
Sisters of the Sacred Drum presents the drum as a connector of cultures, and a conduit of Spirit.  SSD performs from a feminine perspective; offering traditional rhythms of West Africa, and original work featuring various world percussion instruments, spoken word, song and dance.
Jacqueline Couti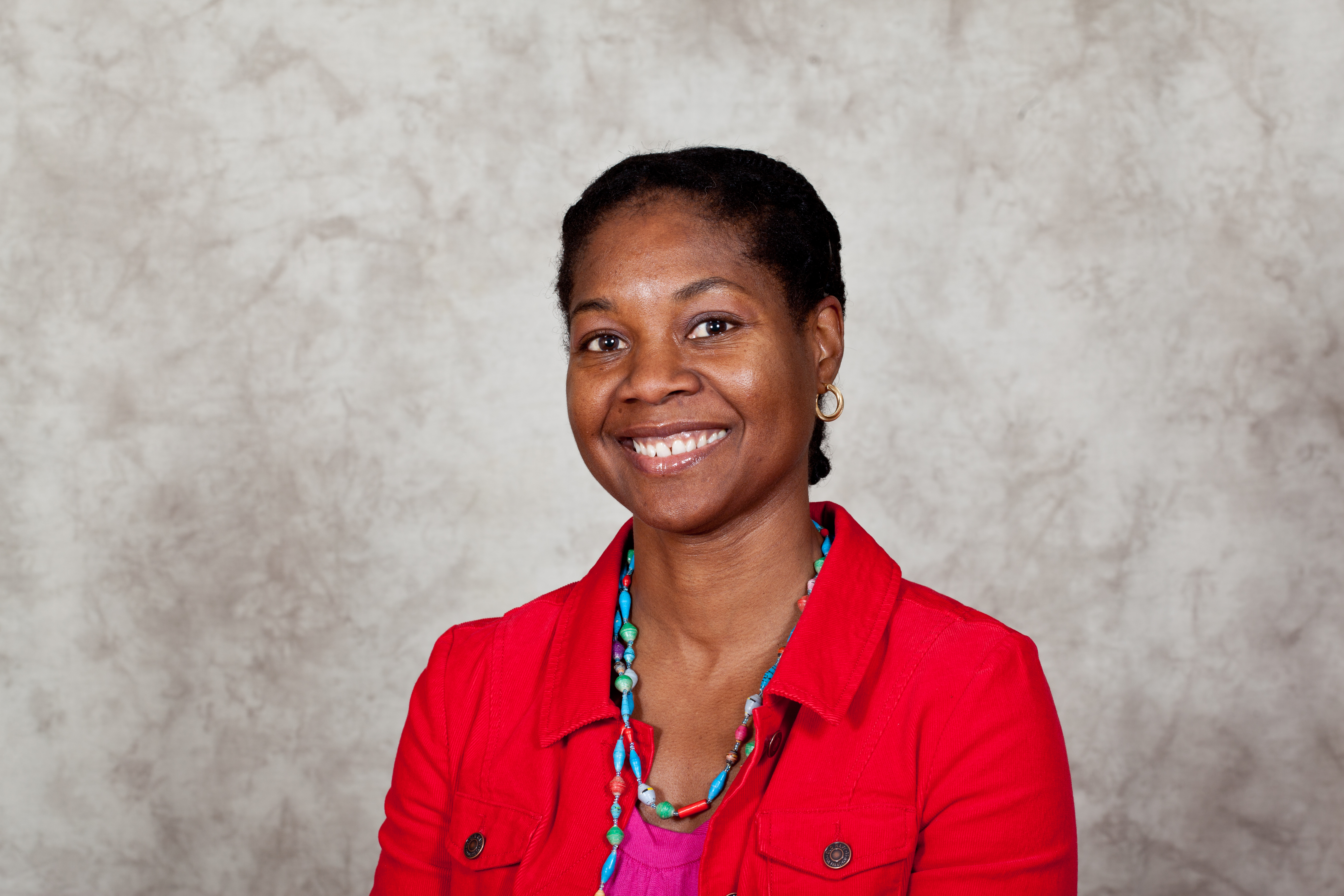 Jacqueline Couti is an Assistant Professor of French and Francophone Studies in the Department of Modern and Classical Languages, Literatures and Cultures at the University of Kentucky.  She specializes in Francophone Caribbean, African, and New World literatures and cultures. She probes the literary constructions of eroticized and sexualized images of bodies for the promotion and propagation of identity politics and nationalistic awareness in former French colonies from the Caribbean and West Africa. She studies notions of self, gender, race and ethnicity as social and national constructs, which present the body as a reflection of colonial and postcolonial societies. The motif of the dancing body in the French Caribbean particularly intrigues her. She sees dance as a contemporary site of resistance and healing in traditional and contemporary genres such as ladja, gwo-ka, Bel-air, rara, vodou, hip-hop and dance-hall. She intends to constitute an archeology of representations of dance and dancers as the expression of creolization and awareness of self in Francophone Caribbean Studies. She has published articles on masculine discourse, women writers, diasporic identities, memory, and exile as well as on issues of nationhood, sexuality, gender, and violence.  Her recent publication includes "The Mythology of the Doudou: Sexualizing Black Female Bodies, Constructing Culture in the French Caribbean, in Provocations: A Transnational Reader in the History of Feminist Thought  (2015) edited by Susan Bordo, M. Cristina Alcalde, Ellen Rosenman.
Melanye White Dixon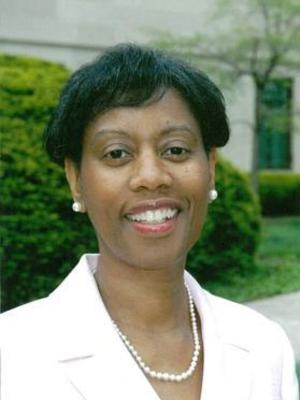 Dr. Melanye White Dixon is an associate professor of dance and coordinator of dance education in The Ohio State University Department of Dance. She teaches courses in dance history and dance pedagogy and is entering her 29th year at Ohio State university.
She began her professional dance preparation at the Dance Theatre of Harlem and as a merit scholarship recipient at the Alvin Ailey American Dance Center. She is an accomplished performer and served as a choreographer, performer, and master teacher for the International Festival of Dance Academies at the Hong Kong Academy for the Performing Arts in Wan Chai, China. Professor Dixon has served on the Board of Directors for American Dance Guild, OhioDance, and as a cultural competence consultant for the Ohio Department of Education and PARCC. She has been honored as a Temple University Alumni fellow and maintains an active schedule presenting research at national conferences and promoting community outreach and engagement in the arts. Professor Dixon has received several grants for her research including a Critical Difference for Women Professional Development Award, College of the Arts Faculty Development Grant for research in multimedia computer technology for dance documentation, Arts and Humanities Publication Grant and an Arts Initiative Grant to support the OSU Dance Uptown Young People's Concert. She has done extensive research on African American women in concert dance, and her work has been published in SAGE, Dance Research Journal,Black Women in America, African American Dance in History and Art, African American Lives and Harvard University's African American National Biography Project. She is author of Marion Cuyjet and Her Judimar School of Dance: Training Ballerinas in Black Philadelphia (2011). Dr. Dixon is the recipient of the  2015 Educator/Scholar award from International Association of Blacks in Dance. She is a member of Alpha Kappa Alpha, married to Dr. Kevin L. Dixon and her daughter Maya is a graduate student studying film at Howard University.  BA, Spelman College, MA, Columbia University and Doctorate in dance from Temple University.
Location:
Breckenridge Hall on UK's Campus and The Lyric Theater