Location:
UK Appalachian Center, 624 Maxwelton Court
Speaker(s) / Presenter(s):
Robin Vanderpool, Kang Namkoong, and Michelle Justus Talbott
The UK Appalachian Center is proud to host a SWAP (Sharing Work on Appalachia in Progress) Meeting with our 2014 Summer Mini-Grant Recipients.  Dr. Robin Vanderpool is a faculty memeber in the Department of Health Behavior.  Dr. Kang Namkoong is faculty in the Department of Community Leadership and Development in the College of Ag.  Michelle Justus Talbott is a graduate student here at the University of Kentucky.  All of the applicants have research interests and focus in Appalachia.  This meeting will be held from 12 p.m. to 1:30 p.m. at the UK Appalachian Center on Thrusday, April 2, 2015.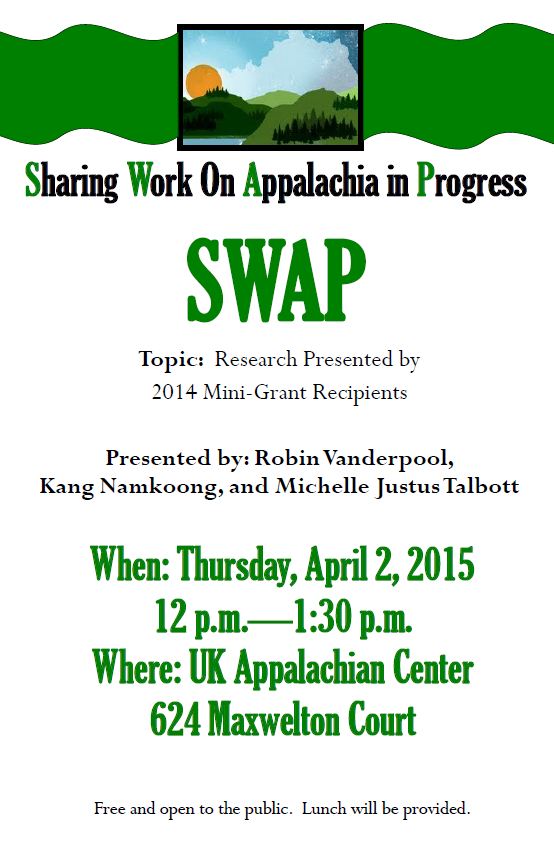 Type of Event (for grouping events):