By Whitney Hale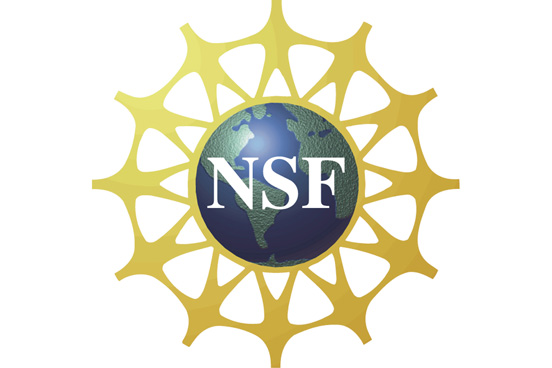 Five University of Kentucky students and one recent graduate have been selected to receive government-funded National Science Foundation (NSF) Graduate Research Fellowships. The fellowships will present the students with more than $100,000 to use toward research-based master's or doctoral degrees.
The NSF Graduate Research Fellowship Program helps ensure the vitality of the human resource base of science and engineering in the United States and reinforces its diversity. The program recognizes and supports outstanding graduate students in NSF-supported science, technology, engineering and mathematics disciplines who are pursuing research-based master's and doctoral degrees in the U.S. and abroad. NSF fellows receive a three-year annual stipend of $30,000 along with a $12,000 cost of education allowance for tuition and fees, opportunities for international research and professional development, and the freedom to conduct their own research at any accredited U.S. institution of graduate education they choose.
 
UK's newest NSF fellows are:
· Sean Michael Ehlman, a 2011 biology graduate;
· Paul Michael Hime, a doctoral candidate studying biology;
· Catherine "Katie" Nicole Kaminski, a doctoral candidate studying molecular and cellular biochemistry;
· Anastasia Marie Kruse, a doctoral candidate studying chemical engineering;
· Luis Sordo Vieira, a doctoral candidate studying mathematics; and
· David Stephen Spencer, a graduating senior studying chemical engineering.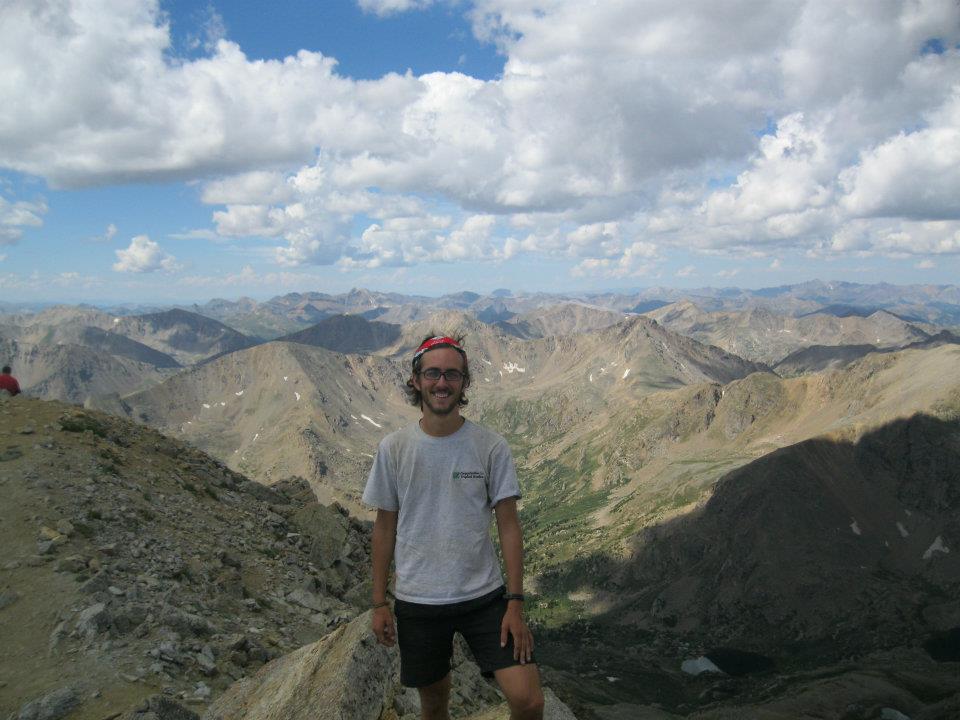 Ehlman, the son of Barbara and Richard Ehlman of Erlanger, Ky., is a St. Henry District High School alumnus. A graduate of UK, he is currently pursuing graduate studies in animal behavior at University of California, Davis. At UK, Ehlman was a College of Arts and Sciences Student Ambassador and an undergraduate researcher. Ehlman began to see his future in behavioral ecology as a sophomore, when he worked on a study on sparrow plumage patterns in Professor David Westneat's lab. During the summer after his junior year, he had the opportunity to work as a field researcher at the Rocky Mountain Biological Laboratory.
As a senior, Ehlman studied with Professor Phil Crowley, and eventually worked with Crowley and Assistant Professor John Cox, of the UK Department of Forestry, to design and implement a computer model that helps to understand the etiology of a deadly disease — White Nose Syndrome — affecting bat populations across the U.S. and Canada. "Dr. Crowley was and continues to be a driving force in my academic career as well as a fine example of the character to which scientists should aspire," said Ehlman.
After graduating from UK, Ehlman traveled to Costa Rica and worked at La Selva Biological Station where he spent four months observing populations of the long-billed hermit hummingbird, measuring aspects of morphology and song quality. There he gained a bigger appreciation for the work of tropical field biologists.
Using his NSF Graduate Research Fellowship, Ehlman will explore how organisms may behaviorally adjust to new, human-induced changes in their environment, the subject of his dissertation. "I aim to study how selection pressures in populations' evolutionary histories shape current adaptability and behavior in response to human disturbance, invasive species and deforestation using the Trinidadian guppy as a study system. This small fish lives in the streams and rivers of Trinidad just north of Venezuela. Being awarded the NSF fellowship will allow me to complete extensive field studies on this small Caribbean island while still participating in science outreach and education both at my home institution and abroad.
After graduate school, Ehlman plans on pursuing a career as a researcher and teacher while always finding balance for science outreach.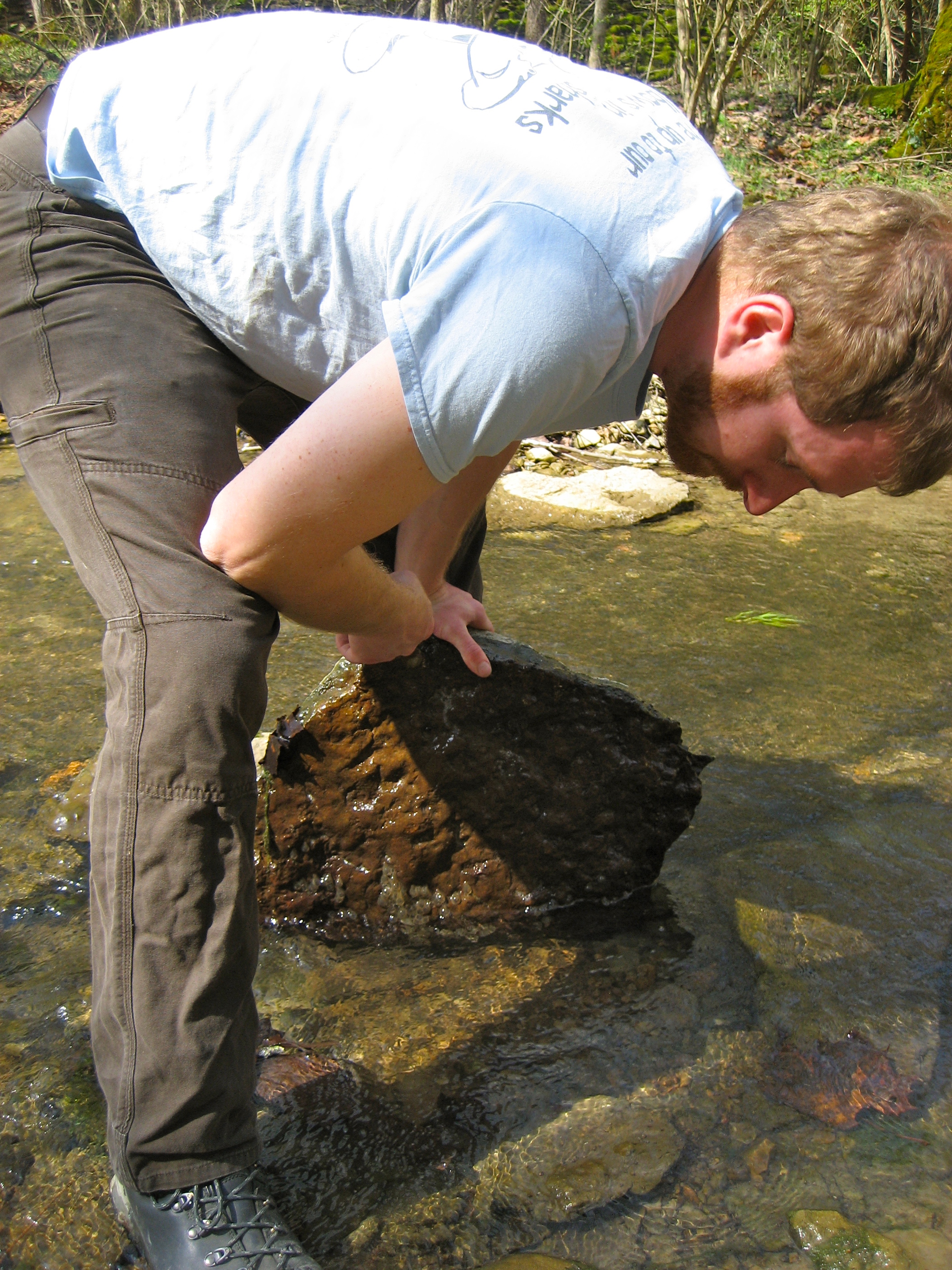 Hime, the son of Beth and Michael Hime of Nashville, Tenn., is a 2004 biology graduate of Washington University, located in St. Louis. Before coming to UK, he served as a herpetologist and geneticist at Washington University for three years. Hime also served as an amphibian and reptile keeper and conservation biologist at St. Louis Zoological Park, where he conducted field and laboratory research with amphibians.
"I have been passionate about studying and understanding nature from a very early age. My parents fostered this curiosity at every turn. In my undergraduate tenure, expeditions collecting lizards across the Caribbean solidified my desire to pursue evolutionary research. Four years spent working as a reptile and amphibian keeper at the St. Louis Zoo further focused the research interests I am pursuing at UK," Hime said.
Working with Assistant Professor David Weisrock, in the UK Department of Biology, Hime now has opportunities to apply recent advances in evolutionary biology and genome sequencing technologies to answer long-standing questions about the origins of biodiversity.
Hime will use his NSF Graduate Research Fellowship to support his research investigating why certain groups of organisms have many more species than other groups. "Specifically, I aim to understand the ways in which genome evolution has constrained and promoted biodiversity in amphibians, with a special emphasis in salamanders. I am also working to use genetic analyses to help conserve the endangered hellbender salamander across Kentucky and eastern North America.
After completing his doctorate at UK, Hime plans to pursue a career as a researcher and professor of evolutionary biology in an academic setting.
Kaminski, the daughter of Glenda and Stephen Kaminski, of Lakeland, Fla., is a 2011 biochemistry graduate of Asbury College. Prior to coming to UK, she participated in the NSF-Research Experience for Undergraduates (REU) at New Mexico Institute of Technology, where she was first exposed to biomedical research. "I applied to and participated in this program in order to have research experience to enhance the competitiveness of my medical school application. However, as a result of this internship, which was my first exposure to biomedical research, I decided to pursue a Ph.D. degree rather than an M.D."
In the summer of 2010, Kaminski gained more research experience thanks to a Summer Undergraduate Research Fellowship at the University of Cincinnati.
Kaminski's work at UK has already garnered the doctoral student several accolades. She has been the recipient of a 2013 Graduate Travel Award from the American Society for Biochemistry and Molecular Biology Meeting; the 2013 Daniel R. Reedy Quality Achievement Award from the UK Graduate School; the 2013 Max Steckler Award from the UK Molecular and Cellular Biochemistry Program; a 2012 UK Graduate School Travel Award; and a 2012 NIH (National Institutes of Health) T32 Interdisciplinary Cardiovascular Training Grant.
With her NSF Graduate Research Fellowship, Kaminski will be able to continue pursuing her research regarding the function of a family of G-proteins in regulating cardiac calcium channels under the mentorship of Douglas Andres, chair of the Department of Molecular and Cellular Biochemistry. "In the future, this award will allow me to apply for more competitive post-doctoral positions and moves me a step closer to pursuing a degree in academic science," said Kaminski.
After finishing her doctoral degree in biochemistry, Kaminski will apply for a postdoctoral research position where she hopes to train future scientists.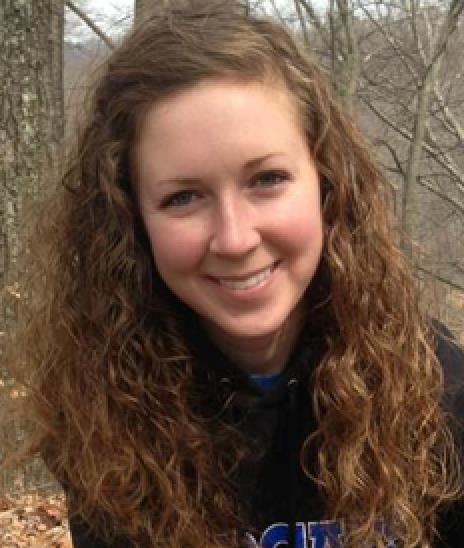 Kruse, the daughter of Edward and Stasia Kruse of Lexington, is a Tates Creek High School alumna and 2012 graduate of UK. As an undergraduate, she served as president of the university chapter of the American Institute of Chemical Engineers (AIChE), vice president of the university chapter of Phi Sigma Rho sorority for females in engineering and the sciences, and a UK College of Engineering Ambassador. As a student, Kruse has earned more than 10 awards and fellowships including the 2012 NSF IGERT (Integrative Graduate Education and Research Traineeship) Graduate Fellowship; the 2012 Dr. Jennifer S. and Mr. Jeffery N. Quinn Graduate Fellowship; the 2012 Daniel R. Reedy Quality Achievement Fellowship; the 2012 Maurice A. Clay Leadership Award; and the 2012 UK Chemical Engineering Outstanding Senior Award.  
As an undergrad, Kruse's interest in research and graduate school was influenced by her undergraduate research experience at UK and an internship with Alltech Inc., in Nicholasville, Ky. "This internship in an industrial laboratory helped me to gain skills and knowledge outside of traditional chemical engineering and solidified my decision to attend graduate school."
The NSF Graduate Research Fellowship will allow Kruse to be independently funded throughout graduate school and to conduct research in the field of chemical engineering. Her current research project, started as part of her NSF IGERT Fellowship, is in the synthesis and characterization of targeted peptide-conjugated nanoparticles for the enhancement of radiation via hyperthermia for lung cancer applications. Under the direction of Gill Eminent Professor Kimberly W. Anderson and William Bryan Associate Professor J. Zach Hilt, Kruse develops methods for synthesizing and characterizing iron oxide magnetic nanoparticles and mentors undergraduate research students.
After graduate school, Kruse plans to pursue a career in drug delivery or drug development in academia or industry.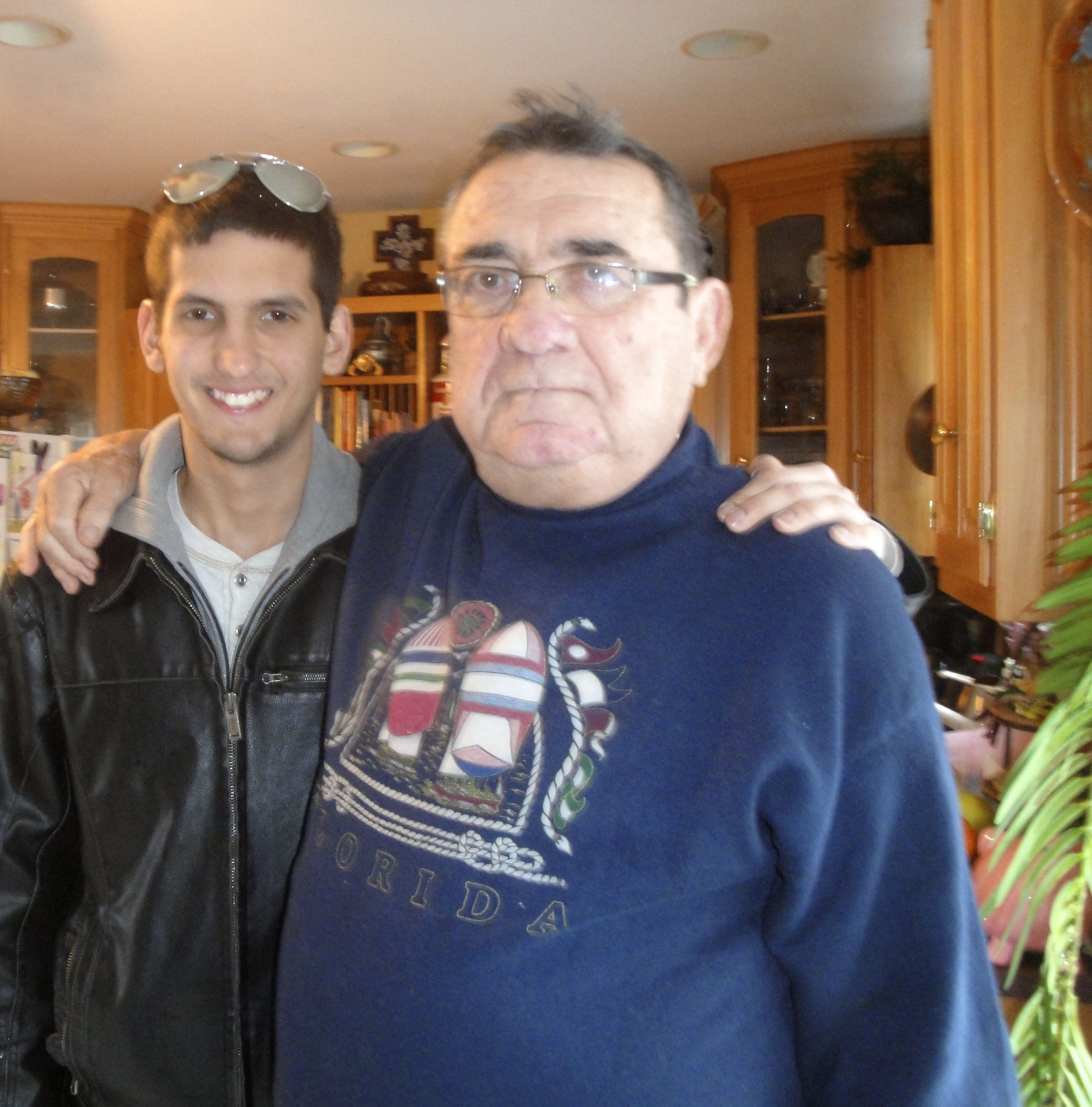 Sordo Vieira, the son of Luis F. Sordo and Nayarit Vieira of Sterling Heights, Mich., is a 2012 mathematics graduate of Wayne State University. During his undergraduate studies, he participated in an NSF-REU program at Williams College and served as a tutor to younger students in math. His interest in the field came from a grandfather who only had a fourth grade education. "My grandfather always used to show me math tricks when I was little."
Now pursuing a doctoral degree, Sordo Vieira's passion for mathematics only continues to grow. "With the challenges and puzzles in mathematics, there is always one more question to be asked," said the Venezuelan scholar.
At UK, Sordo Vieira has already begun to earn recognition winning a Kentucky Opportunity Fellowship and a Daniel Reedy Quality Achievement Award. As a recipient of the NSF Graduate Research Fellowship, he will use the fellowship to help fund his studies and research in number theory.
Upon completion of his doctoral degree, Sordo Vieira plans to become a professor.
Spencer, the son of Malinda and Stephen Spencer, is a 2009 Lone Oak High School graduate. A member of the UK Honors Program and Alpha Phi Omega, he has served as president of the university chapter of AIChE and treasurer of the university chapter of Tau Beta Pi. A member of the 2013 Engineering Leadership Class, he was named the 2013 Outstanding Chemical Engineering Senior and received  honorable mention recognition in 2012 by the Goldwater Scholarship organization. Spencer was a Presidential Scholarship and College of Engineering Scholarship recipient.
The chemical engineering senior credits his dad for sparking his interest in the field. "My dad's career as a chemical engineer really opened my eyes to the types of problems that chemical engineers are involved in. In addition, I have always wanted to use my abilities to help solve medical/health related problems. When my dad was diagnosed with cancer in high school, this even further cemented my desire to use my technical abilities to pursue ways to enhance therapies for diseases with low survival rates/no known cure."
In addition to his classes, Spencer was involved in undergraduate research for three years at UK under the direction of William Bryan Associate Professor J. Zach Hilt, of the Department of Chemical and Materials Engineering. He participated in research in the functionalization and characterization of gold and iron oxide nanoparticles in biodegradable hydrogels for biomedical applications.
Spencer plans to use his NSF Graduate Research Fellowship to fund his doctoral studies in chemical engineering at the University of Texas at Austin.
Upon completion of his doctoral studies, Spencer plans to pursue a career improving therapies for diseases with low survival rates.
The NSF Graduate Research Fellowship Program is the country's oldest graduate fellowship program directly supporting graduate students in social science and various STEM (Science, Technology, Engineering and Mathematics) fields. Since 1952, NSF has funded 48,500 Graduate Research Fellowships. More than 30 of them have become Nobel laureates. In addition, the Graduate Research Fellowship Program has a high rate of doctoral degree completion, with more than 70 percent of students completing doctorates within 11 years.
Students interested in applying for the NSF Graduate Research Fellowship can find out more information on the award at the UK Office of External Scholarships, part of the UK Division of Undergraduate Education.