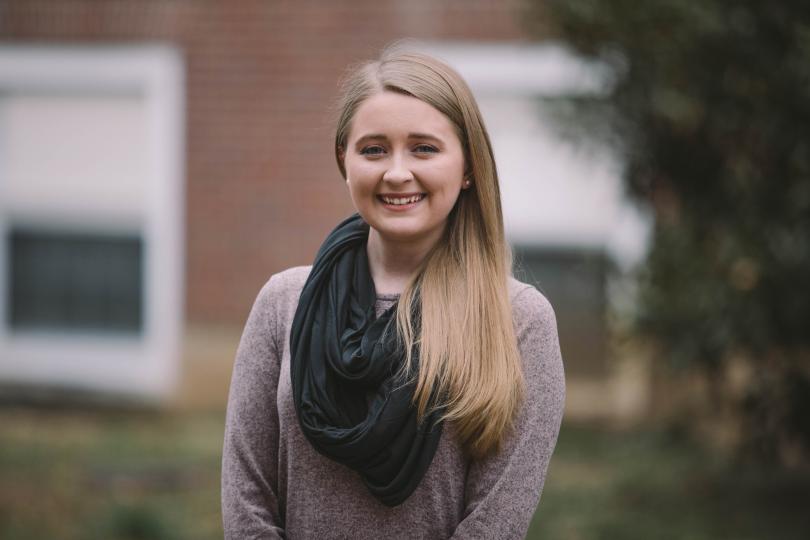 LEXINGTON, Ky. -- Samantha Malone, a doctoral candidate in experimental psychology with a concentration in cognitive neuroscience at the University of Kentucky, is one of 110 students within the United States and Canada selected to receive a $20,000 PEO Scholar Award from the PEO Sisterhood.
She was nominated by PEO Chapter AO of Lexington. The PEO Scholar Awards program, established in 1991, provides merit-based awards for women in the United States and Canada who are pursuing a doctoral-level degree at an accredited college or university.
Malone is a 2017 summa cum laude graduate of East Tennessee State University in psychology: behavioral neuroscience. She holds an M.S. in experimental psychology and a graduate certificate in Applied Statistics from UK.
Malone has written articles in scientific journals and given numerous presentations and posters at national conferences. Her doctoral research focuses on developing novel and effective preclinical models of opioid use disorder (OUD) with a concentration on escalation, withdrawal, relapse, sex differences and the social factors involved in OUD.
She is interested in the effects of escalated intake on relapse and withdrawal in OUD and the overlapping brain areas associated with these factors. She is also interested in using statistics to inform treatment development and policy. Through her work, she hopes to further improve the understanding of OUD by creating models that better translate to the human condition.
Chapter AO has been a part of the Lexington community since it was organized in 2013. PEO (Philanthropic Educational Organization) has been celebrating women helping women reach for the stars for more than 150 years.