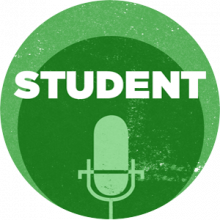 Every year, Teach for America places thousands of college graduates and professionals in schools in inner cities and rural areas. Luke Glaser, a double major in English and Spanish, has been selected to teach Spanish in an Appalachian high school for the next two years through the program. In this podcast, Glaser talks about his connection to Teach for America and what he plans to do afterward. 
This podcast was produced by Cheyenne Hohman.

This work is licensed under a Creative Commons Attribution-NonCommercial-ShareAlike 3.0 Unported License.