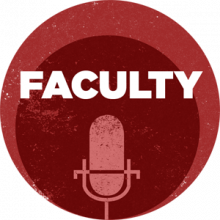 The Department of Hispanic Studies is excited to welcome Associate Professor Monica Diaz to its faculty!
This podcast is part of a series highlighting the new faculty members who joined the College of Arts and Sciences in the fall 2014 semester.
This podcast was produced by Casey Hibbard.

New Faculty 2014: Meet Monica Diaz by UK College of Arts & Sciences is licensed under a Creative Commons Attribution-NonCommercial-ShareAlike 4.0 International License.