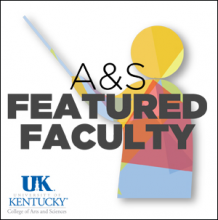 At the beginning of the Fall 2011 semester, we met with all of the new faculty hires in the College of Arts and Sciences. This series of podcasts introduces them and their research interests. Carmen Martinez Novo is an associate professor in the Department of Anthropology and the director of Latin American Studies. Martinez's research focuses on indigenous peoples in the Andes and the Amazon. Specifically, she studies the idea of multiculturalism within the "new left" in Latin America (a term she uses in reference to the emergence of leaders like Chavez and Morales), and the relationship of the "new left" with liberation theology in the Catholic Church.
This work is licensed under a
Creative Commons Attribution-NonCommercial-ShareAlike 3.0 Unported License
.