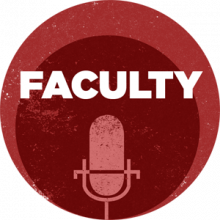 Mary Anglin, associate professor in UK's Department of Anthropology, discussed the effects of globalization on gender in reference to Appalachian women and Appalachian communities. In order to better understand the region's past and present, studies of women and gender in Appalachia should not be ignored. This field of study encourages new kinds of questions and topics for this specific culture, including the manifestations and consequences of power and documenting the impact of trans/national capital on regional settings. Anglin argues that too little attention has be given to this perspective, despite its potential value to many fields of study.
This podcast is a recording of her lecture on May 21st, 2012, at Shanghai University. The session was part of the Symposium on Globalization, Identity, and Cultural Diversity. 
Produced by Cheyenne Hohman.

This work is licensed under a Creative Commons Attribution-NonCommercial-ShareAlike 3.0 Unported License.