By Whitney Hale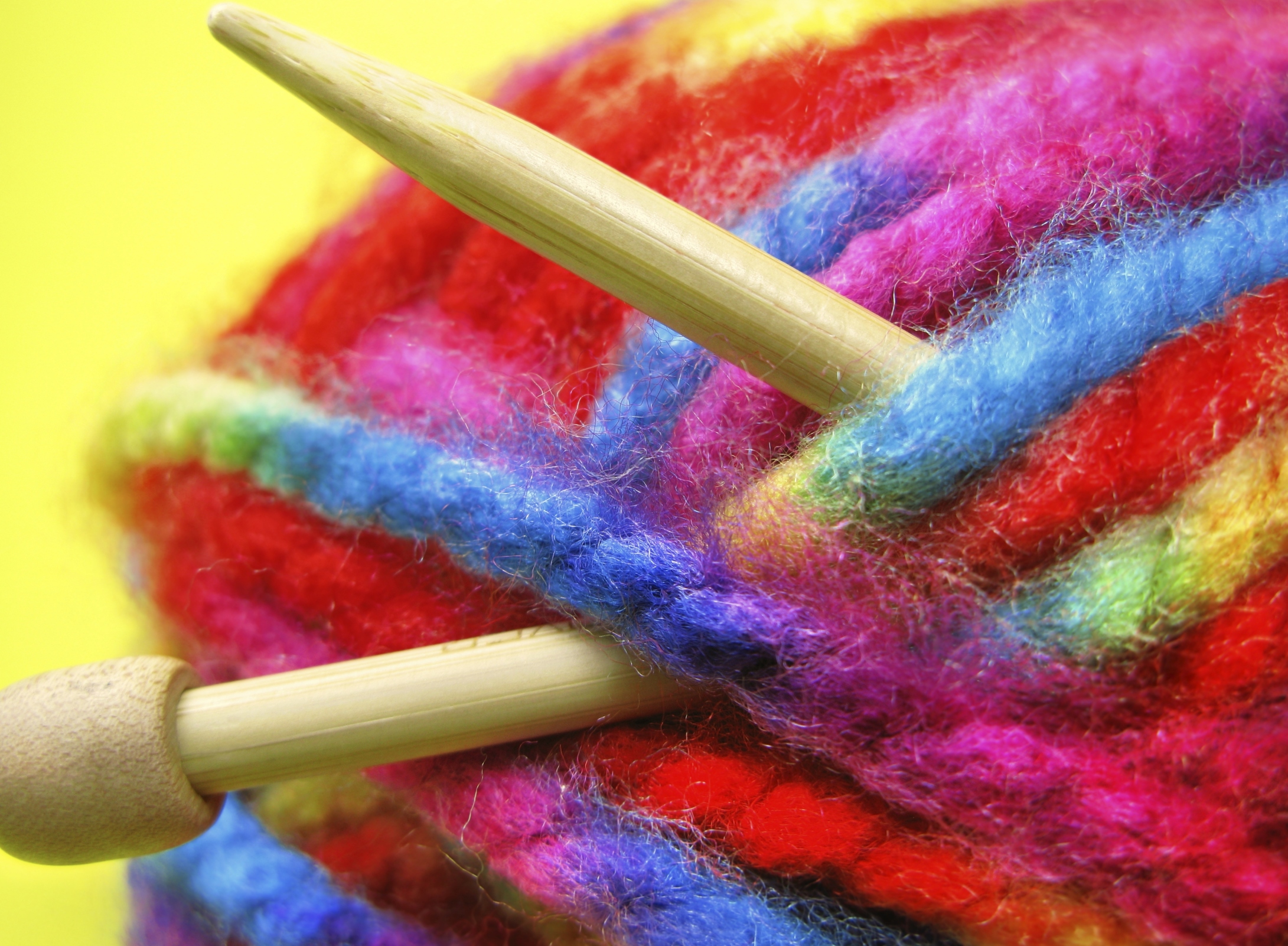 The LGBT community is quite diverse in Lexington. In hopes of representing and celebrating the population's various differences, University of Kentucky Gaines Fellow and knitter Catherine Brereton has launched the Diversity Project, which seeks to create a visual representation of the community through a large piece of yarn-art. One stitch at a time, Brereton hopes the Diversity Project will create unity.
To finish the final product, a blanket made of 144 squares, Brereton is asking the public to take part in the initiative. There are various ways to participate in the project including a knitting event this weekend beginning at 11 a.m. Sunday, Nov. 20, at Great Bagel, located at 396 Woodland Avenue in Lexington. For more information on this event, visit Facebook at www.facebook.com/events/242050032520333/.
For those who can't make it Sunday, there is still time to be involved from knitting or crocheting a square to donating time, money or supplies to dedicating a square in memory of a beloved LGBT community member. All submissions and donations should be made by Dec. 1. For more information on how to contribute or where to drop off squares, visit the project online at http://ukdiversityproject.wordpress.com/how-to-contribute/.
Contributors to the Diversity Project can also submit a one paragraph biography of themselves and their connection to the LGBT community. The biographies will be published in conjunction with the blanket.
Brereton's partner recognizes the need for the Diversity Project to unify the LGBT community.
"Immediately, I realized what big gaps there are for participation in our LGBT 'community,'" Susan K. Stewart said. "The activism and social opportunities in our area include some, but exclude so many: closeted people, LGBT people with children, the economically disenfranchised, the very young and very old, some families and friends of LGBT people, people in very rural communities surrounding Lexington. My sense is that, as we have suspected all along, the LGBT 'community' doesn't exist for many of us. Isolation, rather than belonging, is the norm."
The Diversity Project blanket will be completed in March 2012 and will be displayed in a prominent downtown location for public viewing. In addition, Brereton plans to auction off the blanket for charity in conjunction with Lexington Pride 2012 festivities in June. Proceeds from the auction will benefit LGBT organizations within Lexington or be used to create a one-time scholarship for a local LGBT student.
Brereton, from Glossop, United Kingdom, is a junior studying English and gender and women's studies at UK. She created the Diversity Project as her jury project for her John R. and Joan B. Gaines Fellowship in the Humanities at UK. The Gaines Fellow's jury project is tasked with being local and immediate in objective. Through the project proposals, fellows hope to enhance the civic culture of Lexington or a fellow's hometown, if it is nearby.
To hear a podcast with Brereton on the project, visit the College of Arts and Sciences website at www.as.uky.edu/podcasts/knitting-communities-together-diversity-project.
For more information on the Diversity Project, contact Catherine Brereton by email to ukdiversityproject@gmail.com.