Jessica Pennington is the Behavioral Case Specialist for A&S and also works with the residential colleges.  Before starting with A&S in June, she worked as a Research Assistant for the Collaborative Center for Literacy Development.   Jessica's is a UK grad with both a BA in Psychology and MS in Educational Psychology.  Jessica was born in New Jersey, and grew up half in California and the other half in London, KY. She lives in Lexington with her husband of 2 ½ years, Adam.
Questions: 
1. What do you do in your spare time? 
I am a pretty serious crafter, I crafted my entire wedding everything from my garter to making over 250 paper flowers. I still love wedding crafting, woodworking and making homemade gifts for people is my favorite. Other than that I like to read and spend time with family and friends.
2. Are you a cat person or a dog person (or do you like another species entirely)?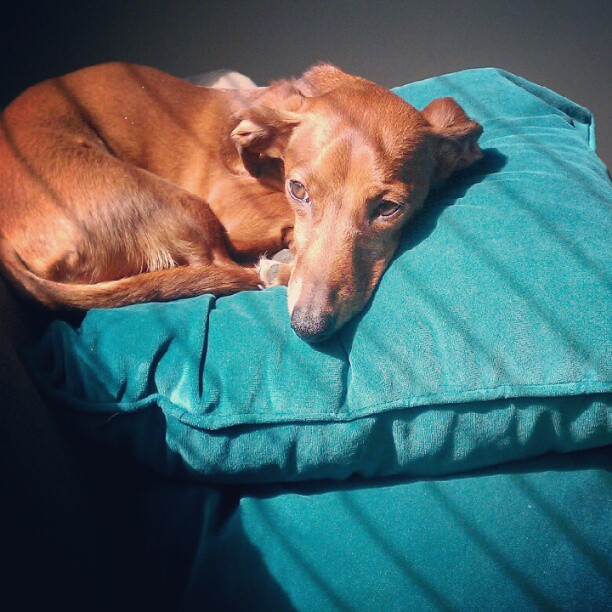 Dogs for sure! My 6 year-old mini dachshund, Levi, is like my child.
3. What is the most interesting/your favorite place you've been? 
Tie between Nagasaki, Japan, and Cape Town, South Africa. Nagasaki is my favorite because even though it was the least English speaking place I have been the people were the most welcoming, we had a man walk us three blocks out of his way to show us where the ATM was. Cape Town was such a gorgeous place and so full of contrast; one day we hiked table mountain and visited the local winery and the next we spent visiting the slums with houses made of plywood and street signs.
4. What is your favorite food? 
Just like Joey from friends, sandwiches are my favorite food.  I like them all really, but the best would be piled with lots of veggies.
5. Have you ever had a brush with fame? 
One time I saw Arnold Schwarzenegger in an ice cream shop in California, he was wearing an truly tacky Hawaiian shirt and was twice as big as his body guards.