Location:
Gatton Student Center Room 331
Speaker(s) / Presenter(s):
Dr. Sheila Jelen
Come celebrate Religious Diversity Week with us!
The College of A&S Office of Inclusive Excellence, in partnership with the Department of Modern & Classical Languages, Literatures & Cultures, will hold a Lunch & Learn event where students can engage in informative activities focused on religious diversity and receive UK swag while enjoying a free catered lunch! The Lunch and Learns are open to all A&S graduates and undergraduates, but do have a maximum capacity for student participants--so be sure to RSVP using the QR code or link below.
Lunch & Learn RSVP link: https://forms.office.com/r/KhVq5n5yqZ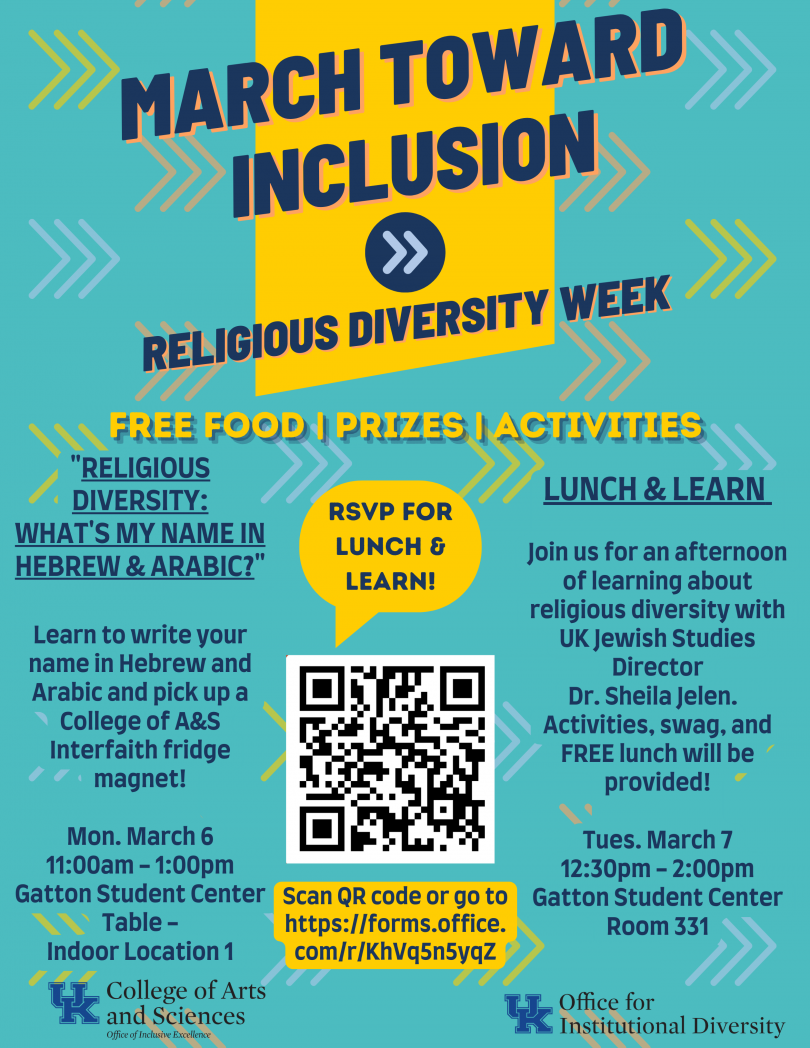 Type of Event (for grouping events):