by Whitney Hale, Andrea Richard
(April 10, 2014) — The Kentucky Women Writers Conference will feature bestselling Southern author Jill McCorkle at the 2014 conference scheduled for Sept. 12-13. Making her first appearance at the Women Writers Conference, McCorkle will lead a fiction workshop and perform a reading.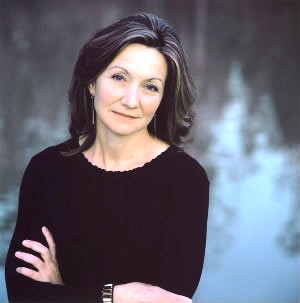 >>UPDATE: View the photo album of Jill McCorkle's reading and reception at the Art Museum in UK's Singletary Center for the Arts.
Jill McCorkle has written 10 works of fiction including the novels "Life After Life," "Going Away Shoes," "Creatures of Habit," "Carolina Moon" and "Ferris Beach." Her books have been named New York Times Notables, and McCorkle has also won the New England Booksellers Award, the John Dos Passos Prize for Excellence in Literature and the North Carolina Award for Literature.
McCorkle is an elected member of the Fellowship of Southern Writers, composed of 50 active writers who were born in or are longtime residents of the South, or have written works that embody aspects of the Southern experience. She has taught at the University of North Carolina Chapel Hill, Tufts University and Brandeis University, where she was the Fannie Hurst Visiting Writer. McCorkle also served as a Briggs-Copeland Lecturer in Fiction at Harvard for five years where she headed the creative writing department.
Currently, McCorkle teaches creative writing in the Master of Fine Arts program at North Carolina State University, and is a core faculty member of the Bennington College writing seminars.
In addition to her work as a novelist, McCorkle has also published four collections of short stories. Four of her stories have been featured in the "Best American Short Stories" and several have been collected in "New Stories from the South." Her short stories have appeared in The Atlantic, Ploughshares, The Oxford American, The Southern Review, Narrative Magazine and The American Scholar.
McCorkle lives with her husband, photographer Tom Rankin, in Hillsborough, N.C.
Now in its 36th year, the Kentucky Women Writers Conference is an annual event known for bringing notable women writers to Lexington for readings, writing workshops and discussions. A program housed in the UK College of Arts and Sciences, the conference is made possible in part by continued community partnerships, including its primary venue, the Carnegie Center for Literacy and Learning. Registration for the conference opens May 1.
For more information on the conference or events featuring author Jill McCorkle, visit online here.