Dateling: Frankfort, KY
By D. Stephen Voss, Political Science Department Publicity Director
Kentucky's State Senate recognized the passing of Emeritus Prof. S. Sidney Ulmer, a long-serving and distinguished member of the UK Political Science Department, on February 7 by adopting a resolution in his honor authored by Sen Tom Buford (R-Nicholasville).
Senate Resolution #142 posthumously thanked Ulmer for his service to the United States as a pilot during World War II as well as for his many contributions to the University of Kentucky, which included 25 years on the faculty and six years chairing the Political Science Department.
Prof. Ulmer, a highly regard expert in judicial politics, passed away last month.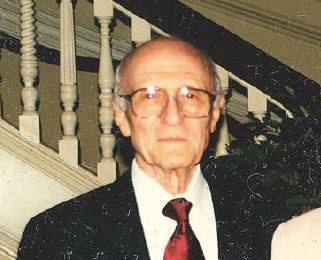 An unofficial copy of Senate Resolution #142 appears, at the time of this writing, on the Kentucky Legislative Research Commission Web page.