Sarah Tishkoff is the David and Lyn Silfen University Professor in Genetics and Biology at the University of Pennsylvania, holding appointments in the School of Medicine and the School of Arts and Sciences. She is also Director of the Penn Center for Global Genomics and Health Equity.
Dr. Tishkoff studies genomic and phenotypic variation in ethnically diverse Africans. Her research combines field work, laboratory research, and computational methods to examine African population history and how genetic variation can affect a wide range of traits – for example, why humans have different susceptibility to disease, how they metabolize drugs, and how they adapt through evolution.
Dr. Tishkoff is a member of the National Academy of Sciences and a recipient of an NIH Pioneer Award, a David and Lucile Packard Career Award, a Burroughs/Wellcome Fund Career Award, an ASHG Curt Stern award, and a Penn Integrates Knowledge (PIK) endowed chair. She is a member of the Scientific Advisory Panel for the Packard Fellowships for Science and Engineering and the Board of Global Health at the National Academy of Sciences and is on the editorial boards at PLOS Genetics, Genome Research; G3 (Genes, Genomes, and Genetics);Cell.
Her research is supported by grants from the National Institutes of Health, the National Science Foundation, the Chan Zuckerberg Institute, and the American Diabetes Association.
Abstract:
Africa is the ancestral homeland of all modern human populations within the past 300,000 years.  It is also a region of tremendous cultural, linguistic, climatic, phenotypic and genetic diversity.   Despite the important role that African populations have played in human history, they remain one of the most underrepresented groups in human genomics studies. A comprehensive knowledge of patterns of variation in African genomes is critical for a deeper understanding of human evolutionary history and the identification of functionally important genetic variation that plays a role in both normal variation and disease risk.  Here I will describe our studies of genomic variation in ethnically and geographically diverse Africans in order to reconstruct human evolutionary history and identify candidate genes that play a role in adaptation to infectious disease, diet, high altitude, stature, and skin color. I will highlight recent research integrating data from a genome wide association study of skin pigmentation in Africans and scans of natural selection from whole genome sequencing. Combining high-throughput reporter assays, Hi-C, CRISPR-based editing, and melanin content assays, we identified novel regulatory variants that impact melanin levels in vitro and modulate human skin color variation. Additionally, we identified a novel gene regulating pigmentation by impacting genes involved in oxidative phosphorylation and melanogenesis. These results provide insights into the mechanisms underlying human skin color diversity and adaptive evolution.
Watch the seminar here!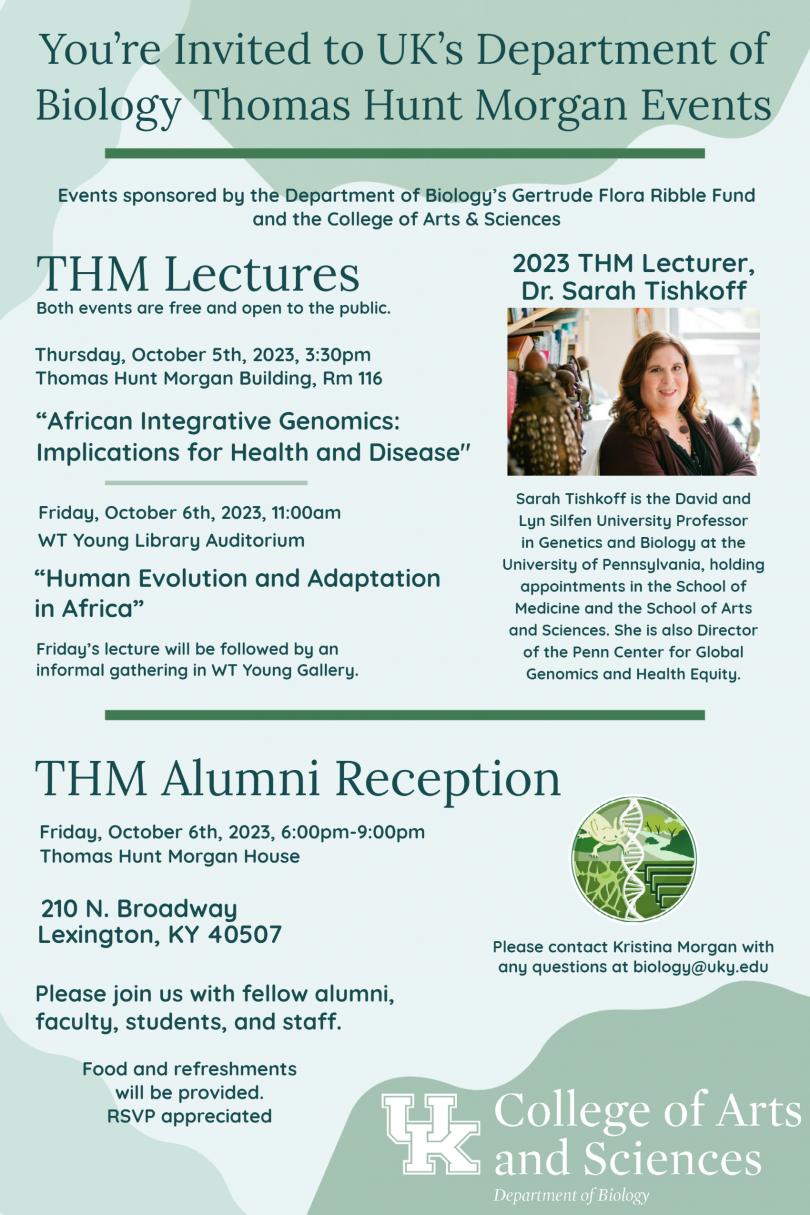 Type of Event (for grouping events):