by Whitney Hale 
The Thomas D. Clark Foundation and the University Press of Kentucky will host a symposium to honor the life and literary legacy of James Still. The Thomas D. Clark Medallion Symposium, which is free and open to the public, will be held 5:30-7:30 p.m. Wednesday, Aug. 15, at the Carnegie Center for Literacy and Learning, located at 251 West Second St.
The symposium will celebrate Still's posthumous collection of short stories, "The Hills Remember: The Complete Short Stories of James Still," winner of the Thomas D. Clark Medallion Book Award.
Each year, the Clark Foundation chooses a book which highlights Kentucky history and culture to be honored with a Clark Medallion. The Clark Foundation was established in 1994 in honor of Thomas D. Clark, Kentucky's historian laureate and founder of the University Press of Kentucky.
"The Hills Remember" is the first recipient of this award. The book is edited by Ted Olson, professor of Appalachian studies and English at East Tennessee State University.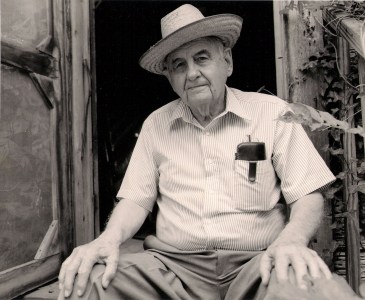 Renowned as the "Dean of Appalachian Literature," James Still remains one of the region's most important writers even after his passing. Best known for his acclaimed 1940 novel "River of Earth," the Alabama native and adopted Kentuckian left an enduring legacy of novels, stories and poems during his career. When Still died at the dawn of the new millennium, he had secured a reputation among readers of Appalachian literature based on a relatively small number of literary works.
"The Hills Remember" honors the late writer with the first comprehensive collection of his short fiction. The book includes all of Still's previously published stories and 10 previously unpublished works.
The Clark Symposium honoring Still's life and work will be hosted by Lexington Mayor Jim Gray and moderated by Kentucky Educational Television's Bill Goodman. Kentucky writers Gurney Norman, director of the University of Kentucky Creative Writing Program, and Crystal Wilkinson will be featured speakers at the event, as well as Olson, who previously edited of a book of Still's poetry,"From the Mountain, From the Valley: New and Collected Poems."
The University Press of Kentucky is the scholarly publisher for the Commonwealth of Kentucky, representing a consortium that now includes all of the state universities, five private colleges, and two historical societies. Led by Director Stephen Wrinn, its editorial program focuses on the humanities and the social sciences. Offices for the administrative, editorial, production and marketing departments of the press are found at UK, which provides financial support toward the operating expenses of the publishing operation. 
For more information or to purchase "The Hills Remember" from University Press of Kentucky, visit the press online at www.kentuckypress.com.