By Whitney Hale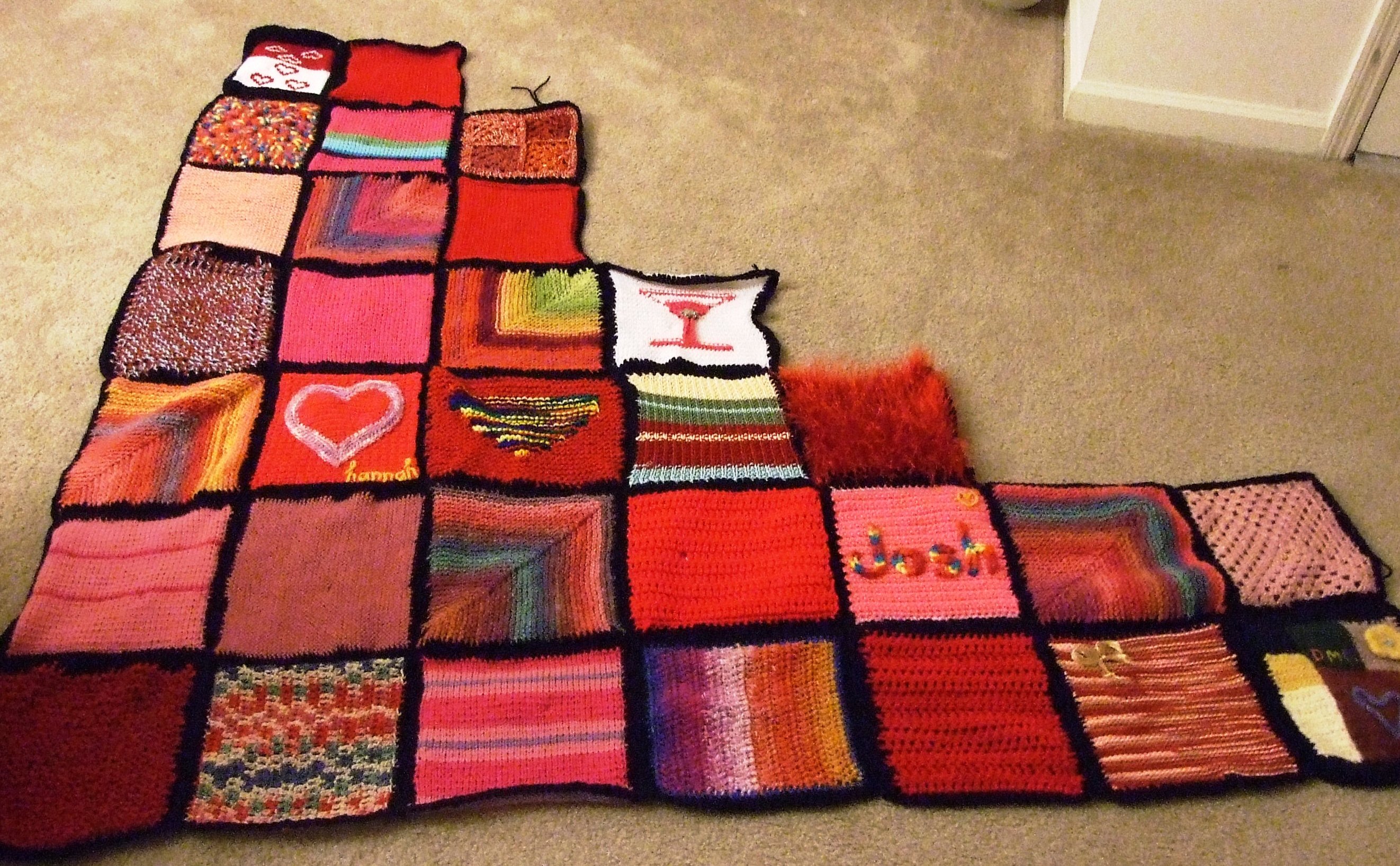 University of Kentucky Gaines Fellow and knitter Catherine Brereton will unveil the final product of the Diversity Project, which sought to create a visual representation of the community through a large piece of yarn-art. The unveiling of this blanket will be part of Gayla, UK OUTsource's birthday bash, scheduled to begin at 6 p.m. Thursday, April 26, in the UK Student Center Small Ballroom.
The Diversity Project blanket is one of several festivities being presented at the Gayla. The event will also include drag shows, music and free food. In addition, donations toward a one-time scholarship of $1,000 will be collected by the project. Applications for this scholarship, which will be presented to a local LGBT student, will be taken in the fall. The Gayla is presented by OUTsource, a volunteer-based organization at UK that seeks to make a more inclusive campus by educating students of issues faced in the LGBTQIA community.
The LGBT community is quite diverse in Lexington. In hopes of representing and celebrating the population's various differences, Brereton launched the Diversity Project last fall as a physical representation of community unity.
To finish the final product, a blanket made of 168 squares, Brereton asked the Lexington community to take part in the initiative. Individuals participated in the event in a myriad of ways from knitting or crocheting a square to donating time, money or supplies to dedicating a square in memory of a beloved LGBT community member.
Several contributors to the Diversity Project also submitted a one paragraph biography on themselves and their connection to the LGBT community. Brereton plans to publish these submissions in conjunction with the blanket.
Each square of the Diversity Project blanket is available for sponsorship either by individuals or organizations. For further details about sponsorship, interested parties should contact Brereton at ukdiversityproject@gmail.com or visit the project website at www.ukdiversityproject.wordpress.com.
From Glossop, United Kingdom, Brereton is a junior studying English and gender and women's studies at UK. She created the Diversity Project as her jury project for her John R. and Joan B. Gaines Fellowship in the Humanities at UK. The focus of a Gaines Fellow's jury project is tasked with being local and immediate in objective. Through the project proposals, fellows hope to enhance the civic culture of Lexington or a fellow's hometown, if it is nearby.
To hear a podcast with Brereton on the project, visit the College of Arts and Sciences website at www.as.uky.edu/podcasts/knitting-communities-together-diversity-project.
For more information on the Diversity Project, contact Catherine Brereton by email to ukdiversityproject@gmail.com.