By Richard LeComte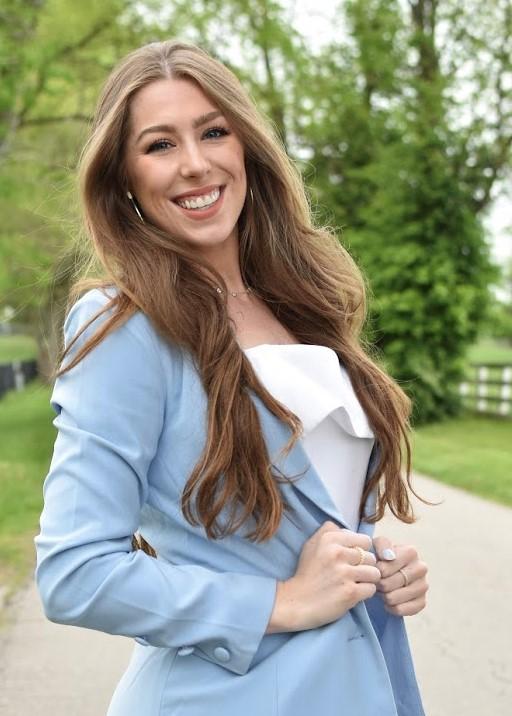 LEXINGTON, Ky. – Claire Dzan took full advantage of her stint at the University of Kentucky: She double-majored in neuroscience and Spanish; she was elected homecoming queen and sorority president; and she revitalized a key source for students who need clothing for job interviews. 
And she did all that as a first-generation college student. During her time at UK, she received multiple scholarships from the College of Arts & Sciences and other financial support. Now she hopes UK donors will contribute to a fund that will help students who follow in her footsteps. 
"With all the financial support I received, I was able to get involved," Dzan said. "I'm passionate about leadership and mentorship, and if I didn't have that scholarship, who knows? I may have never really got involved at UK and been able to focus on growing UK." 
On One Day for UK Day, College of Arts & Sciences donors can support the First Gen Trailblazers Fund, which will provide scholarships and programs for undergraduates like Dzan who are the first in their family to go to college.  
Dzan came from Louisville, where she graduated from Eastern High School, and earned a substantial number of credits beforehand to allow her to pursue a double major. She graduated from UK in 2022 and is working as an English-language assistant at a bilingual healthcare vocational school in Zaragoza, Spain. This year she's started applying to medical schools.  
"I'd always been interested in medicine since my dad was diagnosed with cancer when I was in middle school," she said. "I'd always found the subject to be something that I was really passionate about. So I came in as a chemistry major, always with the intent of medicine. But neuroscience was a new major at UK, and I saw a lot of my peers studying that. I have always been fascinated with the brain, and I liked science. So I decided to major in neuroscience and followed a premed route." 
Dzan finds studying Spanish to be essential to her prospective medical career.  
"I had worked at a clinic in Lexington, and I realized a lot of patients who came in were Spanish speakers," she said. "We faced serious barriers because they couldn't speak English, and if there wasn't a Spanish translator there, sometimes they would get the wrong medication, or they wouldn't know how to take it. That's what motivated me to add Spanish as a major. I love Spanish, but it's more because in the future I can serve Spanish speaking patients." 
Her dedication to service led her to take up leadership roles at the Alpha Delta Pi sorority and Wildcat Wardrobe, which outfits UK students with donated business attire. Dzan gave the service a makeover, Big Blue edition. She and her fellow wardrobe warriors surveyed students about what they needed for a professional look and even put out a pamphlet with interview tips. 
"I revamped the whole service," she said. "We moved it to a new location in White Hall, and then we reintroduced it and rebranded it. It was in Blazer Hall before, and it had only a couple articles of clothing. We ended up using our SGA budget to purchase new clothing. We also took donations and really made it more into a business. I stuck with it until my senior year, and I continued to run the service and grow it." 
With support from the new First Gen Trailblazers Fund, future students can contribute to UK as much as Dzan, for whom UK was her top choice. 
"Living in Kentucky, I had always thought, 'Ooh, I'm gonna go to the university here,'" she said. "Then I went on a tour and ended up really liking it. UK recruiters come to my high school every year, and they have great marketing on their end. It was in my head since middle school."