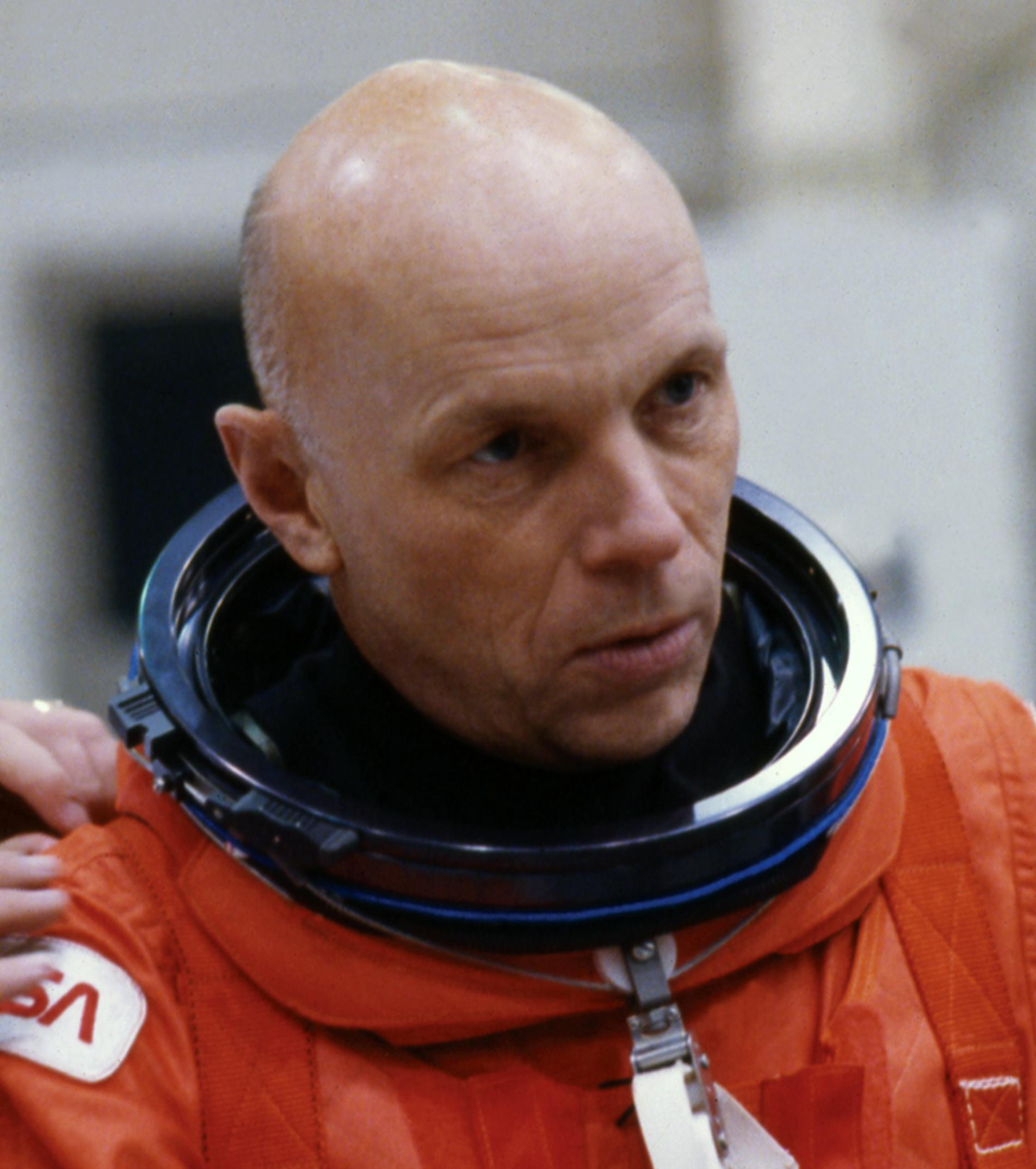 By Richard LeComte 
LEXINGTON, Ky. – Retired NASA astronaut Story Musgrave and Space Tango co-creator Kris Kimel will discuss Musgrave's career during a Kentucky Humanities event at 7 p.m. Thursday, Oct 13, at the Worsham Theatre in the University of Kentucky's Gatton Student Center. The event is free and open to the public, but registration is required; attendees may register here.  
"The problem of space exploration cannot just be solved with science and technology," said Karen Petrone, director of the College of Arts & Sciences' Cooperative for the Humanities and Social Sciences.  "For humanity to thrive in deep space, explorers will have to confront the social, ethical and political challenges of being human so far from Earth in place and time. The insights that the humanities provide are essential to the success of future space travel."     
The event marks Kentucky Humanities' 50th anniversary and is in partnership with UK's Cooperative for the Humanities and Social Sciences, the Planetary Society and Space Tango, a commercial company.  
Musgrave is an American physician, a retired NASA astronaut, an author, a public speaker and a consultant to Disney's Imagineering group and Applied Minds in California. In 1996, he became only the second astronaut to fly on six spaceflights (spending a total of 1,281 hours, 59 minutes, 22 seconds on space missions). His missions included STS-61 — the 1993 effort that repaired the Hubble Space Telescope. He holds six academic degrees, including an M.S. in physiology from UK.  
Kimel is the founder of Humanity in Deep Space, an initiative exploring the challenges and hard problems facing humans in space. He is also co-founder of Space Tango. Kimel was president of the Kentucky Science and Technology Corp. and he founded the IdeaFestival, an international event centering on innovation, discovery and creative thinking across disciplines. He holds bachelor's and masters' degrees from UK.