by Kathy Johnson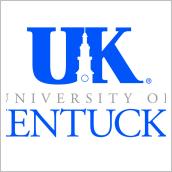 WUKY's "UK Perspectives" focuses on the people and programs of the University of Kentucky and is hosted by WUKY General Manager Tom Godell. Today's program features William Endres, a professor in UK's Division of Writing, Rhetoric & Digital Media and Noah Adler, Director of Research Computation and Application Development in Arts & Sciences, who discuss their effort to preserve and make accessible digital images of two rare manuscripts from the 8th and 15th centuries: the St. Chad Gospels and the Wycliffe New Testament.
To listen to the podcast interview, from which "UK Perspectives" is produced, click here.
"UK Perspectives" airs at 8:35 a.m. and 5:45 p.m. each Friday on WUKY 91.3, UK's NPR station.