By Nizhoni McDarment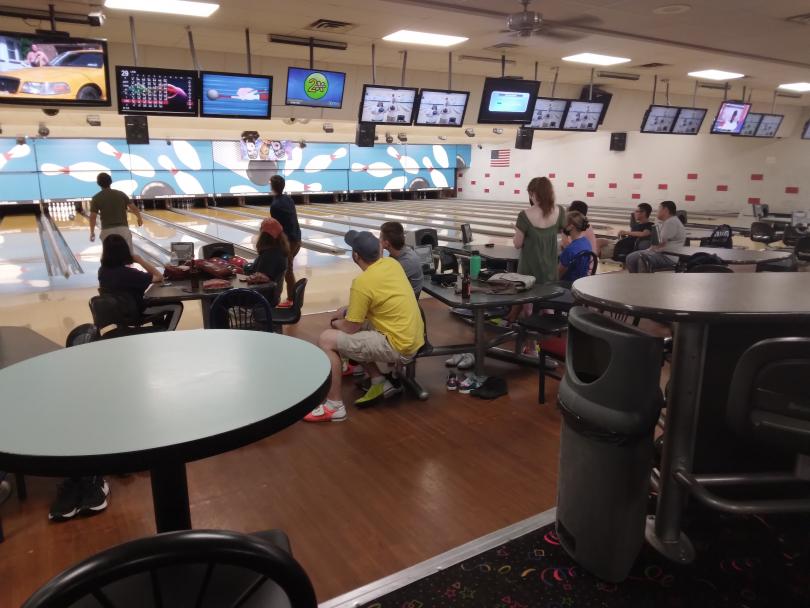 LEXINGTON, KY. -- When the Statistics Graduate Student Association (SGSA) needs a study break from complicated data problems, the students bowl. Tori Stanton, current president and UK graduate student from Asheville, North Carolina, said the SGSA's focus of the last year was to create opportunities for students to interact with each other outside of their classes.  
The SGSA represents graduate students in the Dr. Bing Zhang Department of Statistics at the College of Arts & Sciences at the University of Kentucky. The SGSA facilitates bonds and promotes professional development for graduate students.
The organization was revived in 2020 when Lee Park, former president, and UK graduate student from Incheon, South Korea, was seeking to organize social events to connect with other statistics students in his program.  
"You take a certain set of classes, so you barely see people outside of your classmates," Park said. "We needed more social aspects to broaden our experience as students."  
Stanton said every graduate student in their program is a part of the association and is invited to events where they can network with alumni, learn about job opportunities, and attend social events like bowling. 
"We invite alumni each month to a Zoom where we can learn about their careers and any advice they have," Stanton said. "Some of our alumni got their jobs from classmates when they were in graduate school, so it is really important to create these networking opportunities."  
Stanton said one of their most successful professional development events is their department's data science competition hosted by the SGSA executive board every year for graduate students to gain practice with actual data.  
"I want to make our experience as graduate students better," Stanton said. "Networking is important in our field and peers are a really great resource." 
Park said he hopes to stay connected after graduating, so he can continue to network and offer advice to graduate students going through the same experience.