By Richard LeComte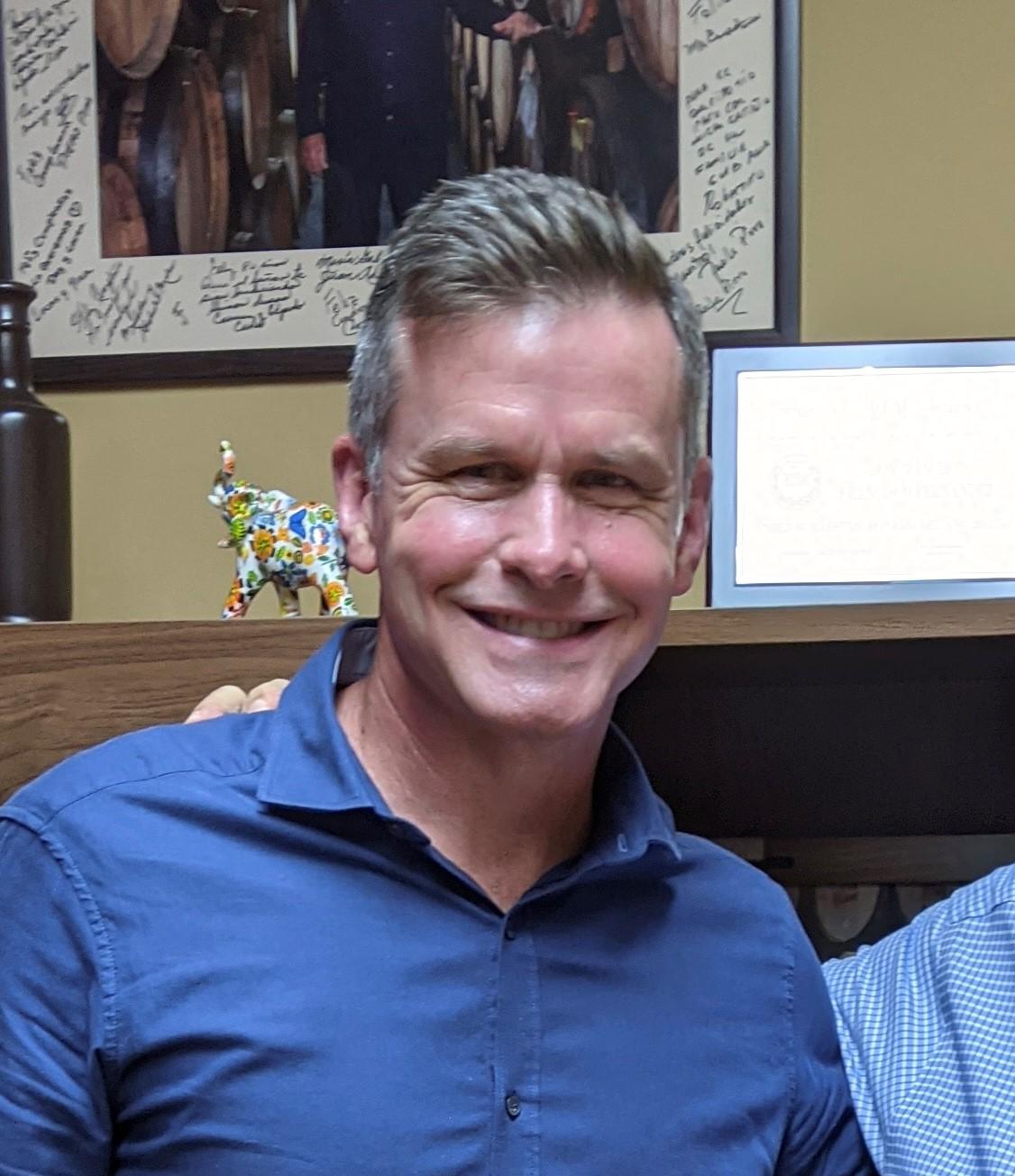 LEXINGTON, Ky. -- Twists and turns in business have led Dan DeHart from bourbon country -- and a degree from the University of Kentucky – to starting Gander Panama Rum. He earned a B.S. in mathematics from UK in 1988 and served as a director of Capital One and vice president of First Data Corp. But in 2013, he started DeHart Spirits, which produces the premium Gander Panama Rum, which is aged in bourbon barrels and is distributed through fine alcohol stores. The Panama operation includes its own sugar-cane fields and processing facilities, which makes it less vulnerable to trade disruptions brought on by the COVID pandemic. Now he's ready to discuss how what he learned in UK's College of Arts & Sciences has led him to making premium rum.
Q: How did your math major help you in your business career?
A: It was a combination of a variety of things. I think one of the biggest things I took away from that is problem solving. I dealt with a variety of problems, and I persevered in figuring out ways to solve these problems. That gave me a lot of confidence, at least in my career, to deal with a lot of obstacles. In the business world, whether you're in financial services or importing a rumn product, you're constantly going to deal with numerous unforeseen obstacles, no matter how much you plan. Being able to have the confidence to sift through those problems and determine outcomes is the biggest skill I took away from my major.
Q: What led you into the premium rum field?
Like many Kentuckians, my view of rum was limited in terms of frozen cocktails or rum and Cokes — a cheap thing you enjoy at the beach. But I came across an aged rum that changed everything for me. I tasted it and realized, 'Wow, this is not like what I perceived rum to be.' It had a lot of flavor. And it was actually very similar to bourbon, not in taste but how I could enjoy it. Either neat or in a cocktail – it was very versatile. And I thought, 'Wow, this is interesting,' and so that opened the door for me to explore the world of rum.
Q: Did you survey the market when you were exploring the field of premium rum?
A: Before I decided to enter the market, I did a lot of market research. There is an organization that publishes data on sales in different alcohol categories. My math background really helped me sift through the data and do analysis. I got into the data and discovered a couple of things. One, there's a lot of rum sold in the U.S. But they break it down into categories, including value, premium and super premium. What I saw very quickly was that the rum category is focused on the value and premium side. But when you get up into the high end — premium and super premium — that's where the market falls off dramatically. What I learned is, if you look at bourbon, tequila, vodka or Scotch, roughly 8% to 15% of these categories are super premium, whereas with rum, when I started, it was barely 1%. So I saw an opportunity.
Q: Why do you choose to work with a rum producer in Panama?
A: I live in Florida, but have a partnership with Las Cabras Distillery in Panama. I chose this producer for several reasons: they produce a quality rum, Panama is well positioned for rum production and our relationship is a strong collaborative one. The distillery grows their own sugar cane and they produce in a manner that offers me the ability to be creative with it. Everything is done under one roof from growing cane, distilling, aging and bottling. I've been able to innovate by introducing single barrel offerings to the market and doing exciting finishes. It also helps that logistics are made easy with the canal and it's a plus that we don't need to worry about hurricanes. All these factors led me to choosing Las Cabras Distillery.
Q: Does your choice of rum harken back to your days in Kentucky, and do you still have roots here?
A: Bourbon has certainly influenced my product. I mean I do still love bourbon today. My rums typically are more oak flavored. They have more of a barrel influence. The actual taste profile is a reflection of my own taste. "I do get back to Kentucky several times a year for work but also to see family and friends. I usually end up visiting Louisville, Northern Kentucky and Lexington. It's hard to beat the beauty that Kentucky has of offer.
Q: What advice would you give to current A&S students who want to pursue entrepreneurial careers like yours?
A: I think a liberal arts background is important to have as an entrepreneur. You need to study a lot of different things and be willing to wear a lot of different hats, especially if you're starting a small business. You must be willing to manage everything from sales to logistics to print issues or cork issues. There are so many different facets that I'm dealing with. And with a liberal arts education, you receive a good, rounded education that allows you to look at things from many different angles. Also, you need to be forward and ask people for help. From my experience, when you go off and do something new, you get the people around you excited. There's a lot of excitement when someone sees you do something independently and go off and try to build something on your own. You need to leverage your network. Don't be afraid to ask for help. I find that a lot of people are willing to give you their time to answer questions or help you.