by Whitney Hale, Whitney Harder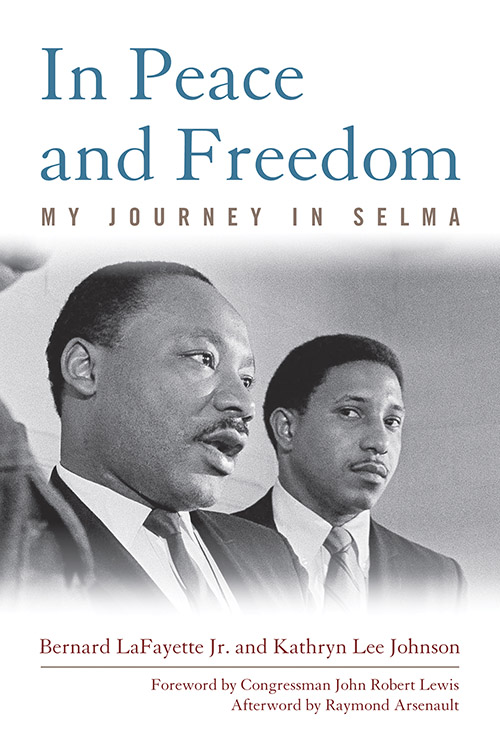 (March 18, 2014) — Bernard LaFayette Jr., an associate of Martin Luther King Jr. in the Southern Christian Leadership Conference, will speak on his leadership experience in the voting rights movement in Selma, Ala., and participate in a book signing beginning 7 p.m. Tuesday, March 25, at the University of Kentucky's Martin Luther King Center.
LaFayette, a prominent leader in the civil rights movement, was a cofounder of the Student Nonviolent Coordinating Committee, a leader in the Nashville lunch counter sit-ins, a Freedom Rider, and the national coordinator of the Poor People's Campaign.
At 22 years old LaFayette became director of the Alabama Voter Registration Project in Selma, the basis for his memoir, written with Kathryn Lee Johnson and published by University Press of Kentucky. The book, "In Peace and Freedom: My Journey in Selma," tells the story of LaFayette's efforts in Selma in 1965, the site of one of the most important victories for social change in the nation.
Today, LaFayette contributes his perspective on the 1960s civil rights movement from his own experiences in driving nonviolent social change. He is a distinguished senior scholar-in-residence at the Candler School of Theology at Emory University in Atlanta, Ga., and the chair of the National Board of the Southern Christian Leadership Conference.