Location:
UK Appalachian Center
Speaker(s) / Presenter(s):
Lauren Renee Moore and Lindsay Shade
Join us for our first SWAP (Sharing Work on Appalachia in Progress) Event of the spring 2016 semester!  Thursday, February 18, 2016 from 12 p.m. to 1:30 p.m., the UK Appalachian Center welcomes Lauren Renee Moore, a Graduate Student in the Department of Anthropology and Lindsay Shade, a Graduate Student from the Department of Geography.  These students were the recipients of the 2015 James S. Brown Award and will present talks related to their research.  Lauren Renee Moore presents Growing Food for Near of Far? Beginning Farmers and Agricultural Decision Making in the Blue Ridge.  Lindsay Shade presents The Historical and Legal Geography of Subsoil Land in the West Virginia Shale Boom.  This event is free and open to all UK Students, Faculty, and Staff; lunch will be provided.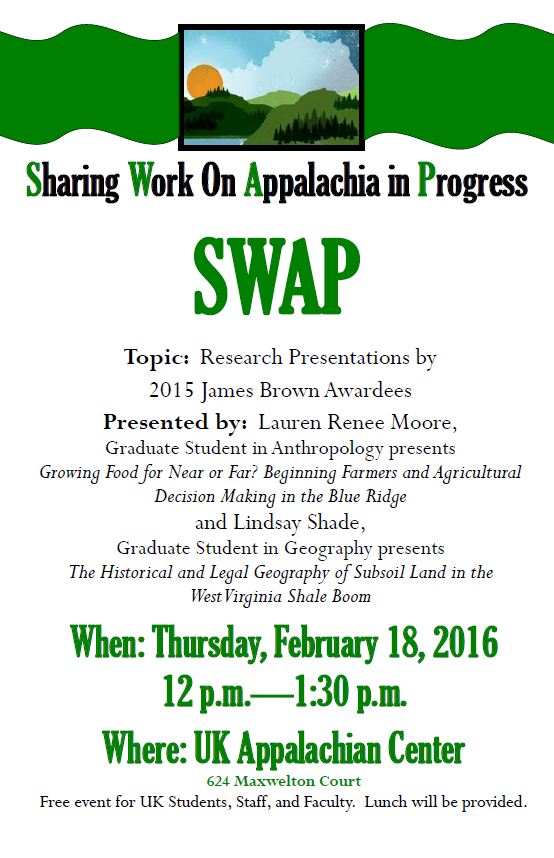 Type of Event (for grouping events):