Location:
UK Appalachian Center
Speaker(s) / Presenter(s):
Tammy Clemons and Chelsea Adams
Please, join us in welcoming two of our 2015 Eller Billings Summer Mini Research Grant Recipients as they present their work at our SWAP (Sharing Work on Appalachia in Progress) Event!  Tammy Clemmons, a Graduate Student in Anthropology will give at talk entitled Youth Media Education and Activism in Central Appalachia and Chelsea Adams, a Graduate Students in Educational Psychology will give a talk entitled Stigma Conciousness in Appalachian Students at the UK Appalachian Center from 12 p.m. to 1:30 p.m. on Wednesday, April 13, 2016.  This is a free event for UK faculty, students, and staff, and lunch will be provided.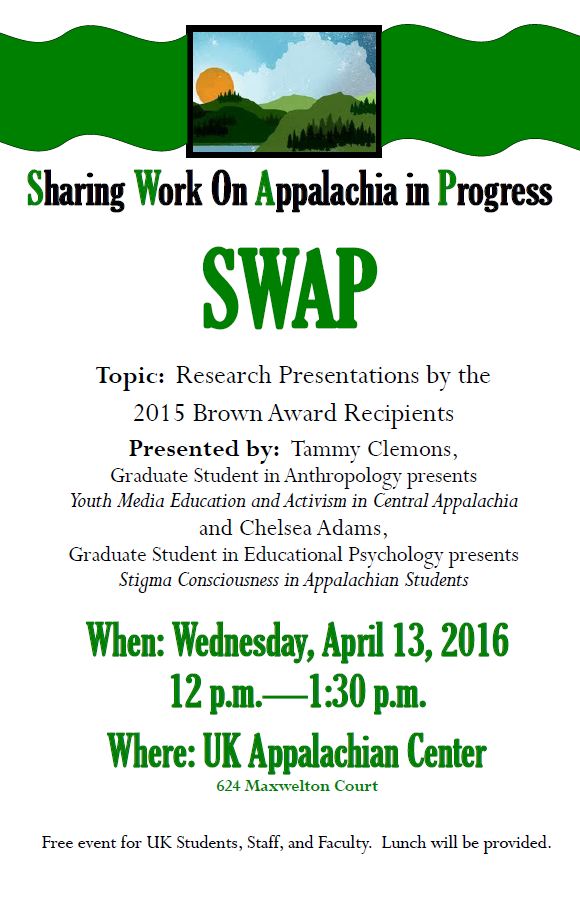 Type of Event (for grouping events):